Enjoy a Youthful Appearance from Probiotic Skin Care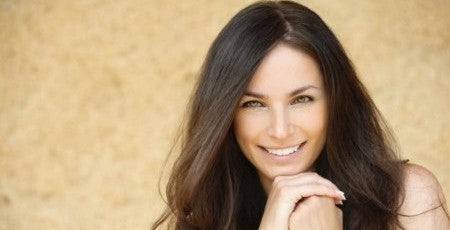 The new sensation of
probiotic skin care
has been spreading joy to smiling faces everywhere. Probiotics contain bacterial benefits that far surpass keeping your tummy in order. Topical probiotics enhance your skin's health. Probiotics are found in certain foods and help to maintain a bacterial balance to prevent or repair the digestive tract. Some of the most popular foods containing probiotics include yogurt, sauerkraut, soy milk, milk with fortified probiotics and dark chocolate. Yes, you can enjoy dark chocolate without feeling guilty. It powers your body with antioxidants and probiotics. And, of course, you have a variety of yogurt products to choose from, including regular supermarket yogurt and Greek yogurt, which usually has more protein and less carbs. Some people are now applying yogurt directly to their skin as masques for younger-looking skin and to treat conditions, such as acne and rosacea, with great success. You can also find probiotic supplements.
Probiotic Skin Care Reduces Inflammation for All Skin Types
Enjoy the foods and supplements, but take advantage of organic skin care products that contain probiotics for a real, healthy boost to your skin and appearance.
Doctors have known for quite a while that probiotics in food combat the unhealthy bacteria in your body while promoting good bacteria to improve the digestive tract.
Probiotic skin care
helps to reduce skin inflammation, improving the condition of all skin types, researchers have discovered. This is easily explained by the work probiotics do to deal with the many microorganisms your body faces. Like nature itself, bacteria can be good and bad. The bad can cause health issues. But probiotics balance bacteria in your body so the good bacteria win. That's why many people refer to probiotics as the good bacteria. It's also why many
organic skin care retailers
are featuring probiotics in their cleansers, moisturizers, masques and lotions. Probiotics have the ability to hydrate your skin to prevent or reduce age-related problems. The good bacteria boosted by probiotics may help build up your collagen levels for firm skin. You need help with your collagen build-up in your skin, especially as your body ages and doesn't produce enough of the protein to combat lines and wrinkles. Probiotics also help to reduce skin damage. The healthy bacteria promoted by probiotics destroy or reduce the inflammation that can aggravate such conditions as acne, eczema and rosacea. Flare-ups begin to diminish and symptoms either disappear or are put to a minimum.
Natural Revitalization from Probiotic Skin Care
Probiotic skin care
comes in a variety of all-natural packages through
Eminence Organic Skin Care
. The Clear Skin line from Eminence includes Clear Skin Probiotic Cleanser, Clear Skin Probiotic Masque and
Clear Skin Probiotic Moisturizer
. The probiotic-powered yogurt moisturizes, nourishes and exfoliates your skin to calm inflammation and reduce breakouts. The Clear Skin line works for all skin types, but is especially beneficial for people with problem skin. The natural antibacterial ingredients are boosted by tea tree oil, known by researchers to work effectively against acne breakouts. You can count on Eminence to bring you purely organic ingredients in your skin care. The addition of
probiotic skin care
protects, revitalizes and beautifies your skin.