What Is Arnica And What Can It Do For Your Skin?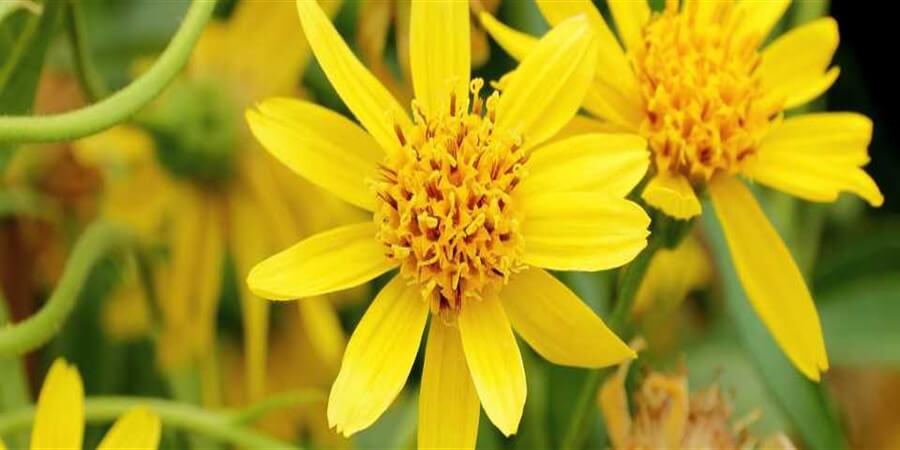 Arnica is a bright yellow, mountain daisy that is grown in Europe and often referred to as wolf's bane. The plant is considered part of the sunflower family and has been traditionally used to treat bruising by increasing circulation. As luck would have it, Arnica also boasts some incredible benefits for your skin!
1. Skin Nourishment:
Perhaps one of the best kept secrets about Arnica is that the petals contain sesquiterpene lactones, as well as flavonoids, carbonic acid, coumarins and volatile oils! It's safe to say that Arnica is packed with nutrients and other compounds that are extremely beneficial to your skin. Sesquiterpene lactone, which is often referred to as helenalin, is the main restorative compound in Arnica. Along with flavonoid, sesquiterpene lactone can help to soothe and renew your skin after exposure to stress. Did you know that stress can cause your skin to become inflamed, irritated and uncomfortable? But don't worry, our
Eminence Calm Skin Starter Set
is the perfect solution to ease your stress and improve your skin's appearance.
2. Stretch Mark Treatment:
You can drastically reduce the overall appearance of
pregnancy-related stretch marks
and the
redness associated with them
over several months by rubbing Arnica gel on your stomach in gentle, circular motions 3-4x daily. This simple treatment has been considered the ideal remedy for stretch marks for years!
3. Healing Acne:
So now we know that Arnica is fabulous for treating redness, bruising, and inflammation, and it
isn't just for strained muscles, bumps, bruises, and insect bites.
Arnica has been known to
work wonders
with acne, even in very difficult, cystic (hormonal) cases. For the treatment of acne, you will want to select a
gel
version to avoid the possibility of
uncomfortable, clogged pores that can actually result in additional blemishes.
It is recommended to dab on the gel 2-3x daily, gently rubbing it in to your skin each time. You
should
see a major improvement in the redness and inflammation within 24 hours. It is recommended to continue use for several days, until symptoms are completely resolved.
Please exercise caution, as it is strongly advised not to apply Arnica on broken skin. Taking Arnica internally can be dangerous if not properly diluted with water. If you plan on using Arnica internally, please consult with your primary physician prior to use.