Organic Anti-Aging Methods Bring Remarkable Results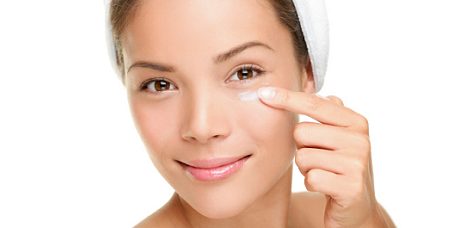 Organic anti-aging
techniques have proven to be your best option to reverse the aging of skin. Practicing a natural lifestyle allows nature to enhance your appearance. That includes applying organic ingredients to your skin. Eating healthy foods improves the performance of your body, protecting you from illness and keeping you active. In fact, you feel so much healthier after sitting down and consuming a low-fat, natural meal. Fresh fruits, vegetables, whole grains and fish are among the foods that contribute to a healthy body and also youthful looks. Including organic foods in your diet as often as possible protects your body and skin from unnatural ingredients. These foods also help in warding off the aging process. You can feel wonderful after a vigorous workout and eating healthy delicacies fresh from the market or garden. So why not add to the practice the application of completely natural substances on your skin!
No Chemicals In Organic Anti-Aging Topical Solutions
It's just as important to focus on the outside as it is to pay attention to the inside. You are what you eat and what you put on your skin.
The ingredients you avoid when practicing a healthy diet should also be the ingredients you avoid with skin care applications.
Organic anti-aging
topical solutions don't have those harmful ingredients, such as chemicals or synthetic additives, just as organic foods don't have them. When you practice an all-around natural lifestyle, you treat your body and your skin to organic elements that bring a glow to your appearance as well as emotional improvement from the way you look and feel. It wouldn't be a good idea to spend your time eating the right foods, only to cancel all that out with skin care products that contain additives, which don't belong on your skin. Maintain that goal of staying natural. Use organic products on your skin to naturally improve your looks. Your skin and body welcome organic ingredients because your cells, tissues and organs naturally accept them. The natural glow and beauty result. A phenomenal part of the research and development with
Eminence Organic Skin Care
is that technicians have been able to use purely natural ingredients in formulas that continue to beautify your skin. They use the discoveries they make to stay natural. Certain compounds in natural plant sources are found to have anti-aging benefits and are then included in topical solutions without using unnatural additives.
Discoveries Help with Organic Anti-Aging Formulas
Organic anti-aging
discoveries include the remarkable peptides. These amino acids help build proteins in your body, particularly collagen, an important protein that firms your skin. Collagen diminishes as you age because your body does not do the work it once did. Therefore, lines or wrinkles are more likely to form. Peptides in skin care products boost your skin's collagen levels to bring back that youthfulness. Anti-aging face creams, eye creams, body creams and lotions make you younger looking. You can see the age-defying, collagen boosting results with
Arctic Berry Peptide Radiance Cream
. The peptides and antioxidants protect you from skin damage and even reverse the aging process on your skin. The increase of collagen production from the cream significantly improves skin elasticity and firmness to wipe away wrinkles. Your skin becomes soft and smooth with this
organic anti-aging
discovery.