Review on Eminence Garlic & Tomato Masque for Breakouts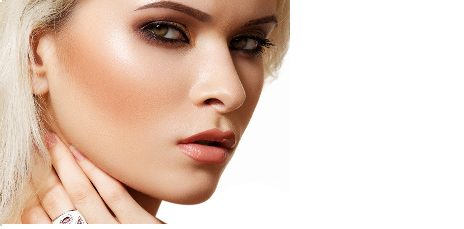 We put the Eminence Organic Skin Care
Garlic & Tomato Masqu
e to the test. One of our loyal customers gave us her take on this clarifying and skin softening mask that has other acne users going wild. Designed for oily, blemished, acne prone and clogged pored skin types, this puree masque is a staple in estheticians and clients' rooms nationwide.
Eminence Organics Garlic & Tomato Masque Overview
Functions:
Treats acne at the source
Balances oil production
Assists in the natural defense against environmental damage
Vitalizes the epidermis
Ingredients:
Tomato: Lycopene-rich, combats the signs of aging
Odorless Garlic: Anti-bacterial, reduces inflammation
Honey: Moisturizes, nourishes
St. John's Wart: Anti-irritant, soothes and calms the skin
Sweet Yellow Clover: treats acne, anti-inflammatory
Vitamin B: rejuvenator
Vitamin C: Collagen booster, antioxidant
Vitamin E: Hydrator, antioxiadnt
We've captured what our reviewer thought of this product below.
'I was skeptical at first to try the Garlic & Tomato masque because of the fear that I was going to impermiate the room with the garlic scent. So on a night I decided to stay home alone, I tried this masque since I was having a major breakout (and didn't want to leave the house anyway.) Unbeknownst to me, the first initial smell was rather neutral, not a perfume scent but certainly not offensive. I did experience a light scent of crushed tomato but there was no scent of garlic whatsoever. The masque is a puree consistency, which goes on like a paste unless you dilute it a bit with water. I wet my hands and put a dime size amount of the Garlic & Tomato in my hands and worked in into my skin; all over my face and neck. I was told to rub this in my skin in circular motions for about 2 minutes, so that is what I did. I immediately felt this product going to work. My skin tingled a little bit and I could feel it more active in places that I was experiencing breakouts - along my jawline and my cheeks. I left the masque on for 10 minutes. As time went on, the mask got tighter and tighter on my skin and felt hard on the outside. Once I removed the mask my face felt SO soft. The redness in my skin was definitely lessened. The next day, my breakouts were significantly less... I would say they were almost gone by just using one treatment. Very unusual for my skin, where naturally my breakouts take about 7 days to be gone completely. From that day on, I used the Garlic & Tomato Masque as a spot treatment. I put it directly onto my breakouts before I went to bed and by the next morning my skin looked so much better. Not only that, but using this treatment masque 3 times a week has definitely made my face less shiny overall. It claimed to regulate oil production and I have noticed a significant difference in my t-zone and nose overall. End result, I am a user of this product for life.'
We're so enthralled to hear of our user's experience with the Eminence Organics Garlic & Tomato Masque. What are your thoughts on this mask?