Restore Firm Skin with Rich Antioxidants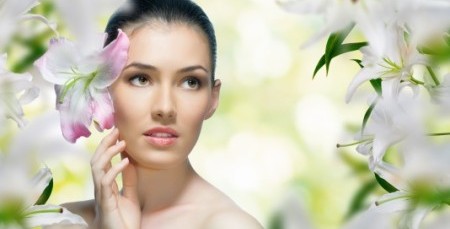 Natural sources of health
restore firm skin
to your appearance. As we age our skin loses elastin, the protein that keeps our skin elastic and firm. In fact, elastin production begins slowing as we go through puberty. So, our skin becomes less firm as time passes – and we have to fight back. One way to do that is by using a product rich in antioxidants that will nourish and revive our skin tone, giving us back the firmness of youth.
Eminence Firm Skin Acai Cleanser
is just such a product. Acai berries have been known for their antioxidant properties for years. These small purple-red berries have a tart taste and are good for you as well as being an effective topical treatment for your skin. High in vitamin C, their antioxidant properties fight the free radicals that age your skin while restoring the firm skin tone you want to see again. In fact, acai berries have the highest level of nutrients to fight free radicals of any plant or food measured to date. Its ability to rejuvenate your skin is without compare!
Help Restore Firm Skin by Applying Acai Magic
By using acai berries in a cleanser, you help
restore firm skin
by applying the acai magic twice a day – every time you cleanse your skin.
Eminence Firm Skin Acai Cleanser
comes in a fluid milk formula for easy application. It includes several other important ingredients in addition to acai berries. One of these is hyaluronic acid which deeply hydrates your skin. This natural substance from marshmallow plant extract smooths and plumps skin to minimize the appearance of fine lines and wrinkles. Blueberry and raspberry juice are in the cleanser as well, to add their antioxidant properties and nutrients to this great cleanser. Seabuckthorn berry oil is found in
Firm Skin Acai Cleanser
too. Vitamin and nutrient rich, it protects the moisture barrier of your skin and fights the look of wrinkles. Finally, a generous amount of Biocomplex from
Eminence Organic Skin Care
is included. Biocomplex is a super boost of antioxidants, vitamins, coenzyme Q10, and alpha lipoic acid to reduce the appearance of wrinkles and improve the appearance of skin. All this and the amazing properties of acai berries! Did you know acai has natural anti-inflammatory effects? This makes it a powerful weapon in treating acne, blemishes and inflamed skin.
Restore Firm Skin for a Youthful, Undamaged Look Once Again
While it works to
restore firm skin
, acai is also used to treat hyperpigmentation – it helps to fade unsightly dark spots that develop as we age. Our skin darkens when an excess of melanin (the brown pigment that colors our skin naturally) forms deposits in the skin. Application of acai to those spots is an effective way to help fade them. The acai berry's rich storehouse of vitamins A, B, C and E helps your skin heal the damage that time and the sun cause, replenishes moisture and helps to
restore firm skin
so it looks young and undamaged once again.