Exfoliate Naturally to End Dry, Flaky Skin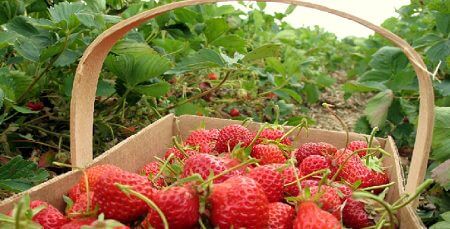 Have you noticed
dry, flaky skin
even after moisturizing? Those dry spots may not be dry skin but rather old, dead skin cells that need to go! A gentle exfoliant with natural, organic skin care may be exactly what you need to add to your daily beauty routine for a thorough cleansing. Unlike most exfoliants that are used once or twice a week,
Eminence Strawberry Rhubarb Dermafoliant
is made for daily use. It's a rice powder that you mix with water. Then massage the paste into your skin for one minute. Easy! Using a facial natural bristled brush, loofah glove or clean cloth and warm water, scrub your face in gentle circular motions. Avoid the area around your eyes. Scrub your face gently! Let the magical dermafoliant do the job. Rinse your face with warm water and pat dry. You've removed all the dead skin cells, harsh impurities, everything your regular cleanser missed. Follow up with a good moisturizer. Your skin will be glowing and youthful looking.
Cleanse Away Dry, Flaky Skin Gently and Effectively
Selecting the right product as your daily exfoliant is important.
Strawberry Rhubarb Dermafoliant
is a great choice for a daily exfoliant because it cleanses that once
dry, flaky skin
thoroughly but gently. An exfoliant too harsh will leave your skin inflamed. Consider the ingredients of this great product. The strawberry is a natural cleanser and astringent. It contains salicylic acid that works with the rice powder to gently exfoliate those old, dead skin cells. Strawberries also contain alpha hydroxy acid that works to slough off dead skin cells. Rhubarb has antibacterial and antifungal properties and can help to protect your skin from infections and clear unsightly blemishes. It is packed with vitamin A, a natural antioxidant that fights free radicals to reduce wrinkles and fine lines. The rice powder and chickpea flour in the Strawberry Rhubarb Dermafoliant are gentle exfoliants, absorbing excess oil and buffing your skin to improve the texture of the skin. The incredible dermafoliant also contains the unique
Eminence Biocomplex formula
– a booster of antioxidants, vitamins, coenzyme Q10 and alpha lipoic acid. Biocomplex reduces the appearance of wrinkles and improves your skin so that it glows with a healthy, youthful look.
Get Rid of Dry, Flaky Skin for a Healthy Glow
A daily, gentle exfoliation that clears and smooths away
dry, flaky skin
, buffing it to a smooth texture, is the best way to have the young, clear skin you want.
Eminence Strawberry Rhubarb Dermafoliant
is the antidote to
dry, flaky skin
and gives your skin a glowing, healthy finish every day.