Nature's Healing Powers in Eminence Organic Skin Care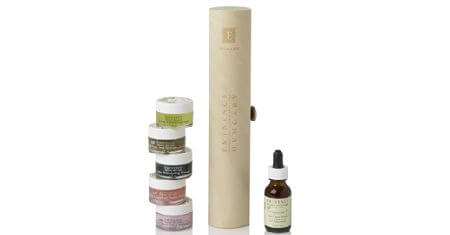 Ever wonder what makes people look years younger and healthier after using
Eminence
organic skin care? It's not just the applications; it's what's in the applications that makes blemishes and skin disorders disappear or improves your features by banishing age-related lines and wrinkles. One of the many benefits of the all-natural products from
Eminence
is that many people can apply substances they once believed forbidden to them. Some customers have to avoid certain ingredients due to specific conditions when searching for skin care products. They are pleasantly surprised when they discover
Eminence
Skin Care
products contain organic ingredients with no chemicals added. Pregnant women often suffer from facial outbreaks and blemishes on other areas due to hormonal changes. The all-natural ingredients allow them to beautify their skin without worries about triggering skin problems. One reviewer notes she felt trapped by blemishes that were popping up because of hormonal changes. When she realized that the chemicals in many facial products were the cause of skin disturbances, she turned to
Eminence VitaSkin Clear Skin Probiotic Cleanser
. She reports being zit free after the problem had bothered her for many years. Her skin feels great and softer, and she also discovered her old acne scars completely disappeared!
Eminence Skin Care Offers the Best in Organic Ingredients
That's another amazing benefit from the
organic
ingredients. Not only do they offer you protection from outside sources that cause skin disruption, but they also improve your skin condition by enhancing healthy skin properties. Chemical-based non-organic products actually encourage skin imperfections because the synthetic ingredients are unwelcome additions to your skin. The all-natural ingredients in Eminence organic skin care, on the other hand, protect your skin and boost your body's ability to repair any damage done by outside elements. Researchers have even been astounded by the results. Eminence products have been shown to reduce or eliminate fine lines and wrinkles in a matter of days or weeks. Clinical studies reveal that
Eminence Bearberry Eye Repair Cream
and
Blueberry Soy Night Recovery Cream
decrease wrinkle depth by as much as 40 percent or more! You remain protected from sun damage with
Tropical Vanilla Sun Cream SPF 32
, which was found to increase moisture content by 250 percent during research.
The Source of Eminence Organics Ingredients
Eminence Organics
ingredients are harvested through completely natural means with no chemical fertilizers or sprays. The surrounding environment is also protected to continue growing the natural herbs, plants, fruits and vegetables that make
Eminence
products so successful in repairing and maintaining skin beauty. When spas, retailers and customers receive the handmade products, they are getting a gift from nature. When applying Eminence organic skin care, the creams, lotions, moisturizers, mists and masques supply your body with friendly substances welcomed by your natural skin. That's why
Eminence
customers are so amazed at how
Eminence
relieves them of everything from acne and rosacea to wrinkles and age spots. Organic skin care products don't just hide your imperfections. They rid your skin of impurities while building up your skin tissue for healthy skin renewal. That's also the reason friends, family and co-workers suddenly compliment you on the fascinating changes that have taken place after using Eminence organic skin care for only a short time, while you find yourself looking and feeling years younger. Shop Eminence
here
.