Enzymes in Pumpkins Exfoliate the Face to Renew a Youthful Glow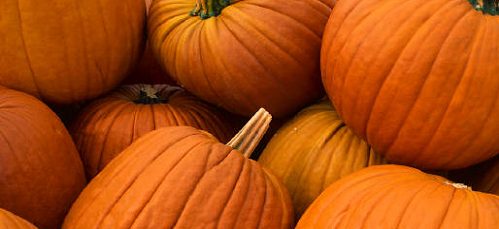 The fresh aroma that greets you when you open a jar of
Eminence Yam & Pumpkin Enzyme Peel
is an indication of the vitality it brings to your skin. Pumpkins are packed with plenty of enzymes, proteins, vitamins and antioxidants to provide your skin and body with health and vibrancy, shedding away the old and replenishing your face with new, glowing skin. Pumpkins play a featured appearance in fall season activities, and for good reason. The fall symbolizes a fresh, new harvest that brings liveliness and renewed growth to nature for everyone's benefit. This featured player in the harvest also has ingredients to renew your skin tissues for a return to the beauty nature designed for you. If you want to reap the rewards of the harvest for remarkable skin appearance, look no further than the Great Pumpkin!
Exfoliate With Eminence Yam & Pumpkin Enzyme Peel
The enzymes found in pumpkins increase cellular reactions, promote cell growth to replenish your skin with natural youthfulness. The use of enzymes in peels exfoliates the skin to combat lines, wrinkles and aging skin. The complex proteins boost skin cell regeneration, a natural occurrence that rids your skin of dry cells to form new cells to firm and smooth the skin surface. The pumpkin pulp puree in the peel has rich amounts of enzymes along with beta-carotene that breaks down in the body into vitamin A, which researchers have found significantly improves skin health. The proof of the effectiveness of the peel doesn't only come from science. Overjoyed customers who experience the product rave about the wonderful smell of freshly crushed pumpkins and yams. Some people say it even has a fresh pumpkin pie aroma. To top that off, they than realize the creamy texture applies smoothly on their face and makes their skin look brighter while leaving them feel refreshed, clean and vibrant. Their skin tightens immediately after application and soon becomes so much softer in minutes. The
Eminence Yam & Pumpkin Enzyme Peel
also reduces redness and blemishes for many customers. It helps control acne, according to some satisfied users. A few minutes after applying it, your face will feel baby soft as well because enzymes and nutrients work naturally within your skin. Delicious, gentle, yet strong enough to rid your face of imperfections and make your skin glow.
Natural Fruit Enzymes in Eminence Skin Care Products
The amino acids in the puree also provide skin cell renewal. Yam pulp puree in the peel contains beta-carotene and vitamins for age-fighting activity. Papaya in the product contains vitamins and fruit enzymes for improvement of skin appearance. The natural action of lactic acid eliminates dead skin cells for the formation of new skin cells while hyaluronic acid hydrates your skin for smoothness. Fresh pineapple removes dirt to purify your skin. Further protection for your skin and enhancement of your appearance comes from the
antioxidants
in the pumpkin pulp puree and the green tea extract, which also provides you with disease-fighting polyphenols. Antioxidants fight the effects of aging and disease by destroying free radicals that enter your body and skin from air pollutants. Enzymes and antioxidants form the core of the action to keep skin cells free of intrusion, thereby reducing lines and wrinkles and other visible aging signs to provide you with a clear, youthful complexion. Join the winner's harvest for fresh pumpkin renewal with
Eminence Yam & Pumpkin Enzyme Peel
.