Turn Back Time With Eminence Age Corrective Collection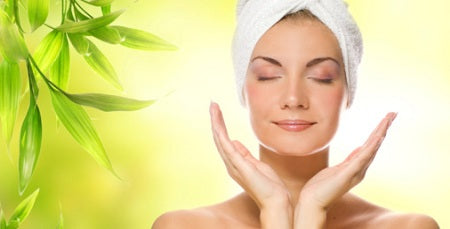 Turning back the clock so your skin looks naturally ageless is now possible, thanks to the revolutionary Natural Retinol Alternative Complex found in
Eminence skin care.
The unique formula plays a pivotal role in the Age Corrective Collection to mimic the effects of synthetic retinol without irritation while increasing collagen levels for a firm, beautiful complexion. You will notice the difference almost immediately by turning to the mists, fluids, serums, moisturizers and body lotions in the collection, which effectively turns back the time. These products work wonders on the skin through a natural process that helps renew your skin cells and tissues.
Skin Tightening Effect of Natural Retinol Alternative
Users of these products have noticed a tightening and firming of the skin within minutes after application. Research has shown that the Eminence Age Corrective line increases collagen levels within days and results in a significant disappearance of wrinkles and crow's feet in less than a month. The collection includes
Eminence Bamboo Firming Fluid
, Coconut Firming Body Lotion, Coconut Age Corrective Moisturizer, Neroli Age Corrective Hydrating Mist and Neroli Age Corrective Eye Serum. The PhytoCellTec Swiss Green Apple stem cells found in these products also help in boosting your youthful appearance. The stem cells come from traditional green apple trees in Switzerland, which have the ability to keep fruit fresh and long lasting. Scientists and beauty technicians discovered this same process works in the skin for people. The stem cell ingredients and the natural substances in National Retinol Alternative Complex, such as chicory root and tara tree, provide a one-two punch that protects your skin from damage while accentuating skin regeneration for your timeless appearance.
Products from Eminence Age Corrective Collection
Eminence Bamboo Firming Fluid
offers a perfect solution for returning a glowing look to mature skin as well as rejuvenating and beautifying dry and normal skin. Along with the natural retinol formula and Swiss green apple stem cell ingredients that smooth and delay skin aging, the firming fluid packs your skin with antioxidants, proteins, vitamins and minerals from bamboo. Coconut oil and water boost the skin's moisture barrier and balance the skin texture with minerals. Monol Tahitian oil hydrates and firms for a stunning appearance. Hydration and skin rejuvenation also result from the
Coconut Firming Body Lotion
for mature skin, but also beneficial for all skin types. Bamboo and coconut water are among the featured ingredients, which also include coconut milk for natural nourishing, softening and moisturizing of the skin. Natural hyaluronic acid from the marshmallow plant smoothes and plumps the skin with a deeply hydrating effect. This helps tremendously in removing lines and wrinkles from your face. Top that off with an exclusive Biocomplex formula that boosts skin renewal for a youthful radiance from the powerful antioxidants, coenzyme Q10 and vitamins. Add to that fabulous appearance the all-natural ingredients in the
Neroli Age Corrective Hydrating Mist
and
Age Corrective Eye Serum
or the
Coconut Age Corrective Moisturizer
for benefits that supply you with continued agelessness. You can maintain the youthful beauty you deserve with these chemical-free applications that keep rebuilding your skin naturally. Aged skin does not come automatically from aging or dry skin. Watch as you turn back the clock physically and emotionally when these perfectly normal changes occur. Your skin gladly accepts the natural compounds in Swiss green apple stem cells and the purely organic collagen-boosting elements in Natural Retinol Alternative Complex for a marvelous glow that makes you look and feel young for all time. Shop Eminence Skin Products
here
.