Eminence Ingredient Spotlight: Naseberry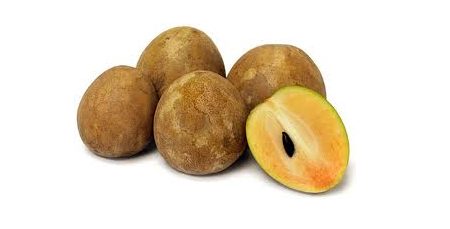 So what's a naseberry and why is it so good for your skin? If you've been asking that question, you should know that naseberry is packed with life-giving antioxidants and polyphenols, as well as vitamins and minerals, to provide your skin with nourishment and protection from irritants and outside sources that increase the risk of skin damage and aging. Naseberry has the natural ingredients to make it an essential component in the
Eminence Organic Skin Care
line.
What is Naseberry?
Naseberry Is the fruit of the long-living evergreen tree called sapodilla, native to Central America and the Caribbean. The compounds from the fruit of the tree bring long-lasting effects to your skin. Naseberry has rich amounts of antioxidants, including tannins that neutralize acids with rich proteins. Tannins are among the miracle polyphenols that contain anti-inflammatory, antiviral and anti-bacterial properties. Polyphenols have been shown to fight cancer cells, according to studies. Because of these healthful advantages, the fruit has long been known for its medicinal value in many cultures. Naseberry has been used to treat or prevent a variety of internal and external conditions. Either way, the skin benefits in healthy ways for treatment and even beauty. Naseberry also contains a significant amount of vitamin A for skin health and vitamin C, an antioxidant that fights free radicals to protect your skin from age-related effects. Antioxidants stop free radicals, which come from environmental elements and pollutants, from causing skin damage and accelerating the aging process in your skin and body. Minerals within the fruit bring health to your body and are essential for skin health. Potassium, iron and copper absorb through your skin into your body by applying skin care products with naseberry.
Naseberry in Eminence Skin Care Products
These age-fighting benefits are among the reasons
Eminence organic skin
care includes such applications as
Naseberry Treatment Cream
, which features the fruit acids from naseberry to reduce or eliminate lines and winkles. Glycolic acids from the fruit smooth and soothe the skin texture for healthy-looking skin. The cream also boasts of the exclusive Biocomplex booster to strengthen the skin with antioxidants, vitamins and coenzyme Q10 to rid your skin of wrinkles for a glowing appearance. The addition of lemon, glycerin and pectin in the cream works to moisturize and tone the skin. Natural fruit extract from apple and grape in the cream provides even more protection from skin damage to invigorate the skin with a youthful appearance. Complement your skin care treatment from
Naseberry Treatment Cream
with the
Naseberry Cranberry Body Wash
, which contains the juices of vitamin-rich naseberry and cranberry for a gentle application to hydrate your skin. Help regenerate your skin cells for renewal and a firm skin appearance with the exfoliating elements of
Naseberry Body Lotion
. The glycolic acid freshens your skin while ingredients from carrot and calendula oil tightens, supports and revitalizes your skin for natural moisturizing. The lotion also provides you with skin-boosting Biocomplex. While revitalizing and refreshing your skin, you are also getting the protection from possible skin damage for an ageless appearance. You no longer have to wonder what naseberry does for your skin.
Naseberry
may sound like a simple ingredient, but the nutrients that pack this simple fruit supply your skin with the same substances that liven the long-lasting evergreens throughout nature and time. As a result, your skin develops timeless features and renewed vitality through completely natural means, the guarantee provided by
Eminence Organic Skin Care
.