Variety of Uses and Benefits with an Organic Body Wash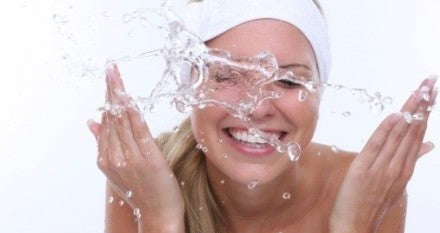 The double action of cleansing and moisturizing comes from an
organic body wash
to improve your skin. You see an immediate difference from the all-natural ingredients. Look and feel great with overall skin health and beauty! Body washes provide more skin benefits than soap, which might contain harsh substances that harm your skin. Aside from the fresh, natural ingredients in organic skin care washes and the marvelous moisturizing effects, a body wash has a number of advantages over soaps. You probably already know how easy it is to use a body wash compared to soap. Soap leaves behind residue in dishes or your shower. It can be slippery and just plain difficult to use, so you think the whole process isn't worth it. You have an easy-to-use method with a body wash in a bottle that you can apply by hand, sponge or pad. Just a little bit and you can wash yourself all over with magnificent results.
Organic Body Wash Goes with You Anywhere for Your Convenience
Sometimes you have multiple uses for a body wash. You might even wash your hair with it for the convenience, coming out of the shower with a great scent for your body and hair.
An
organic body wash
can be used this way because the natural ingredients can't harm your hair or your skin. There are no synthetics or chemicals to worry about. In a hurry, you can even use a body wash to wash your hands or face. No concerns about what it might do, because you have the healthy benefits of organic skin care. In this way, a body wash can be taken with you anywhere for convenience. A bottle of body wash goes with you when traveling, instead of packing all different kinds of remedies. Many body washes from
Eminence
are for all skin types. So you can use them in a variety of ways for an all-in-one cleansing and moisturizing package. This also comes in handy for families. Using the same soaps can cause problems with cleanliness as well as dealing with different skin problems or concerns each family member has. Using a body wash avoids catching any kind of skin rash or disorders that may affect another person. Pouring out a body wash is a good way to share without worrying about each other's problems.
Natural Advantages of a Clean, Organic Body Wash
You can each have your own
organic body wash
if you choose and keep the bathroom clean and orderly without the trouble from different soaps. Whichever body wash you select, all skin types benefit from
Pear & Green Apple Body Wash
, free from sodium lauryl sulphate and other harmful chemicals. The hydrating and supporting wash includes the vitamins and nutrients from pear along with age-defying properties from nutrients in green apple. You get gentle exfoliation and protection from breakouts with the probiotic action in yogurt. Evening primrose oil, sweet almond and corn oil moisturize and soften your skin. Use in your shower or bath, enjoy massaging it into your skin and feel clean within and around you with the natural advantages of an
organic body wash
.