Eminence Eye Care for Youth and Everlasting Beauty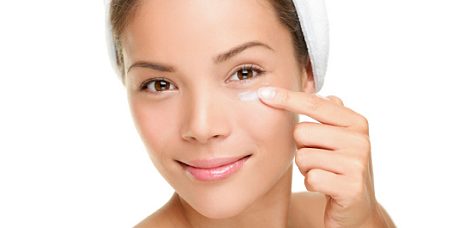 Heighten your expression and beauty with
Eminence eye care
. The eyes aren't just the windows to your soul. They are the center of your attraction with proper care. When you remove the bags, dark circles and wrinkles from around your eyes, you become alive. Say goodbye to that tired look and hello to a marvelous new you. Sometimes imperfections around the eyes are just a matter of age. Other times they are from the constant squinting or stress that surround the skin in the eye area. Organic skin care helps reverse the age-related factors that tend to wear on your eyes. Avoiding eye stress can be done by wearing sunglasses when outside and not smoking to prevent skin damage. You can also avoid exposing your skin to too much sun. Skin care products from Eminence can help you with sun protection ingredients in most items, from moisturizers to make-up.
Reverse Damage Around Your Eyes with Eminence Eye Care
The eyes can undergo wear and tear from allergies and dehydration. Simple things like crying and removing eye make-up over time also contribute to sagging and puffiness.
Luckily, you have non-allergenic and hydrating organic skin care products to take care of that. The all-natural ingredients from organic cosmetics enhance your skin while protecting you from daily harm.
Eminence eye care
works harmoniously with your skin tissue to reverse the damage you receive over the years. It's not easy avoiding the environmental issues that can wreak havoc on your eyes and skin. So, along with living a healthy lifestyle for proactive measures, such as a healthy diet that keeps your skin in its best shape and form, you can turn to Eminence. Organic applications help you deal with the thin and delicate skin that surrounds your eyes. You need to take special care of this area. It's easy when you apply skin care products that are gentle to your skin while protecting you from the skin hazards that age your appearance. For example, skin elasticity becomes a problem as you age because your body and skin cells don't produce enough collagen to firm your skin. Organic skin care comes to the rescue with collagen-boosting ingredients that actually get these levels back to the performance of your younger years. The natural alpha hydroxy acids in
Eminence organic skin care
help the natural ingredients penetrate deep into your skin's layers for better treatment. Eminence products also contain natural vitamins and nutrients that feature necessary antioxidants.
Revitalize Your Appearance with Eminence Eye Care
Eminence eye care
includes these antioxidants from fruit and plant sources, which combat free radicals that damage your skin over the years, causing aging of the skin. The
Wild Plum Eye Cream
and
Cucumber Eye Gel
in the
Eye Rescue Duo Gift Set
revitalize the skin around your eyes and help reduce lines and puffiness. Cucumber juice helps tone your skin while wild plum juice soothes irritation while brightening your skin's appearance. The exclusive Biocomplex formula contains age-defying vitamins, coenzyme Q10 and alpha lipoic acid to fight wrinkles and improve your appearance. You also get antioxidants from green tea and grape oil. Revitalize your appearance with
Eminence eye care
.