Top 10 Easy Ways to Keep Lovely, Soft Hands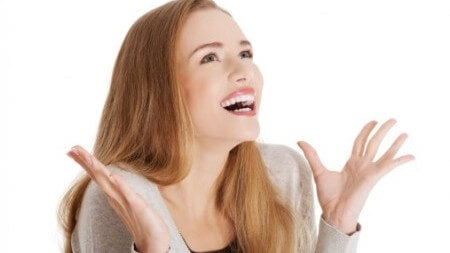 For sensationally
soft hands
, you need to take care of them. You put them through a lot of work during the day. Return the favor with these tips on keeping your hands smooth and soft. Your hands are often an indicator of your overall skin. People might notice your hands, just as they notice your facial features. Hands not only play a vital role in your everyday activities, but they also need basic care. Some hand care methods are easy to remember, and you may have already been using them. So use any or all of these tips to lend a helping hand to your hands!
Wear latex gloves when washing dishes or cleaning the house. Wear gloves when doing yard work. Cleaning products and chemicals can wreak havoc on your skin. Gloves protect your hands from hot water, chemical agents and sun exposure.
Don't over wash your hands. It may sound or feel nice temporarily, but too much washing removes your skin's protective barrier to shield against negative outside elements.
Gentle Cleansing Brings You Soft Hands
Use gentle hand soaps for soft hands. Some harsh soaps contain chemicals that can create skin irritants or inflammation. It could lead to overly dry skin and cracking. Harsh commercial soaps can cause a rough texture to your skin. Go organic whenever possible! Dry your hands properly after washing to avoid dampness that irritates and roughens the skin.
Shield your hands from sun exposure. Sun damage leads to premature aging of the skin, producing sun or age spots, uneven tones and lines or wrinkles. Wear sunscreen whenever you work or play outside. Better yet, use Eminence cosmetics that contain sun protection for your entire body.
Moisturize your hands. You probably already know this, but it can't be emphasized enough. Moisturizers restore hydration and repair your skin barrier so you prevent dryness, cracking or premature aging signs. Always look for the best moisturizer for your skin type.
Wear clear nail polish to avoid chipping, peeling or cracking, especially after a manicure. When clear nail polish wears off, it's not so noticeable. It gives a shine to your fingernails while protecting them from outside irritants.
Soft Hands Need Specific Care Day and Night
Take care of your cuticles to avoid cracking that makes your soft hands look older. Exfoliate your hands with a hand scrub to help with soft hands.
Treat yourself to overnight moisture. This works for your hands and other areas of your body. Moisturizers penetrate better while you sleep because your body is at rest. This allows the moisturizer to hydrate your skin more effectively without interference from daily activities.
Check with a dermatologist if dry, rough skin continues to bother you. Dermatologists can offer solutions for certain skin conditions or skin types.
Watch Your Soft Hands Take You to New Heights
Take advantage of the Clementine Spice Gift Set that softens, smoothes and moisturizes the hands and body for all skin types. The package includes Clementine Spice Hand & Cuticle Cream and Clementine Spice Body Lotion. Stimulate your skin with powerful antioxidants from the vitamin C sources in clementine and cinnamon oils. The cream and lotion also contain nutmeg oil for softer skin. Coconut oil moisturizes while black pepper oil brings a healthy glow to your skin. Enjoy your life with wonderfully soft hands.