Goodbye to Lines, Dark Spots — Hello, Renewed Radiance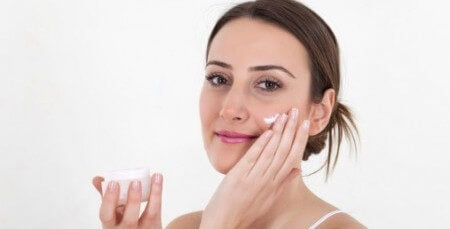 A simple three-step process banishes
dark spots
, age spots, lines and wrinkles. You no longer have to feel helpless about aging skin, hyperpigmentation, rosacea or acne-prone skin either. You exfoliate, activate and illuminate your skin for remarkable results! The
Arctic Berry Peel & Peptide Illuminating System
significantly refines and smoothes your skin while reducing inflammation and redness. The products in this amazing collection work in steps to remove dead skin cells, provide anti-aging properties with antioxidants, and firm and plump your skin texture with increased collagen production that enhances skin clarity. The process boosts skin renewal and regeneration to rid your body of impurities and bring you glowing, even-toned skin.
Dark Spots Disappear in Four Weeks!
Clinical trials have shown that the arctic berries, seed oils and plant seed extracts completely erase dullness to improve your skin's inner natural beauty within a month! The studies reveal an 80-percent reduction of lines, wrinkles and
dark spots
in four weeks. Restored radiance miraculously appears in that same time. What's more, you get a professional-like spa treatment at home. It works perfectly to maintain your radiance in between spa treatments. Let your fingers do the walking while the enzyme exfoliant, arctic berries and peptide cream do the working. It's like having a spa therapist and beautician at your side without even noticing. Your skin just improves and glows magically. And, although the process targets sensitive skin, it can be used for all skin types to enhance your appearance.
Maintain Natural Beauty by Removing Dark Spots
Just follow the simple steps with the
Arctic Berry Peel & Peptide Illuminating System
. Step 1 comes in the form of
Arctic Berry Enzyme Exfoliant
, which breaks down dead skin cells. This is essential in the removal of dried skin tissue and dead skin to make way for renewed, beautified skin. The arctic berries and plant sources are rich in antioxidants to prevent aging signs. Antioxidants prevent and eliminate skin damage that comes with age or overexposure to the sun. They penetrate deep into the skin layers to maintain your natural beauty by removing
dark spots
, lines and wrinkles. Keep the moisture in your skin replenished with lingonberry seed oil. Hibiscus seed extract helps to improve skin elasticity. Papaya enzyme and ground wild cherry bark work for natural exfoliation.
Dark Spots Fade Into the Past
Next, the
Arctic Berry Advanced Peel Activator MA10
provides a neutralizing peel to clear and smooth your skin. Along with the berry, seed oil and seed extract ingredients, the activator contains natural acids that reduce redness and improve skin texture. The MA10 refers to the 10-percent multi-acid action. Gardenia stems cells add to the improvement of skin tone and elasticity.
Arctic Berry Peptide Radiance Cream
puts on the finishing touches for luminosity. The peptide illuminating complex in the formula combines the gardenia stem cells, seed extracts and botanical peptides for the skin renewal process. Peptides absorb quickly into your skin for increased collagen production. The improved collagen levels firm your skin for age-defying benefits. While improving and maintaining your glowing skin texture, you also protect your skin from lines, wrinkles and
dark spots
that soon become annoyances long ago in the past.