Tips for a Youthful Glow in a Daytime Moisturizer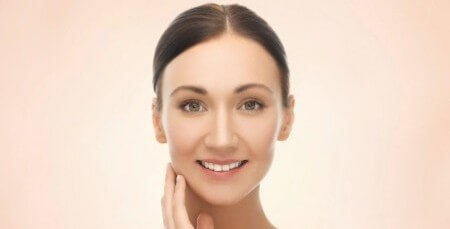 A
daytime moisturizer
fights those fine lines and wrinkles that sneak up on us. People lose some of the skin's processing over the years. Moisturizers help bring back the hydration, firmness and plumpness for young-looking skin. You're not so much getting older, as you're losing collagen levels that begin to drop off in time. Moisturizers help boost the skin's renewal process with healthy ingredients. Using products from
Eminence Organic Skin Care
further attacks age-related factors with all-natural substances. These substances fit right in with your skin tissues because your skin welcomes nature. So you're one step ahead when you use Eminence. You're letting nature take its course — in a very good way!
Daytime Moisturizer with Added Sun Protection
One of the great things about many Eminence products is the sun protection involved. Whether you're waiting for the spring weather or out in the cold, it makes no difference to the sun. The harmful rays from the sun can cause skin damage in warmer or colder months. It becomes more important to protect your skin as you age. You have to fight the outside elements and those fine lines or wrinkles that might pop up one day. When you wear proper sunscreen in a
daytime moisturizer
, you've won half the battle. And you are in luck with Eminence moisturizers, which provide sun protection and antioxidants to combat skin damage.
Red Currant Protective Moisturizer SPF 30
has ultra lightweight protection for normal, oily and combination skin types. The moisturizer helps your skin with the SPF 30 protection and also contains the unique
Youth Shield Antioxidant Complex
formula from Eminence. The complex contains a high amount of antioxidants from red current and herbs, such as elderflower and magnolia bark. This reduces or eliminates signs of aging for that youthful glow. The antioxidants protect you from free radicals that damage your skin from the outside. Red currant is also a good source of vitamin C, a valuable antioxidant in skin care, to protect your skin cells.
Rebuild Your Skin Texture with a Daytime Moisturizer
Antioxidants also work well to promote increased levels of collagen. Your skin loses its ability to produce collagen as you age. Collagen firms and smoothes your skin to wipe away lines and wrinkles. You're not just getting protection from a good
daytime moisturizer
, but you're also given ammunition to build on your beautiful, wonderful skin texture. While protecting your skin from sun or outside damage, you are helping the tissue regenerate for youthful, glowing skin, thanks to products such as
Red Currant Protective Moisturizer SPF 30
.
Daytime Moisturizer for Lively Skin
Dry, sensitive and normal skin types also get antioxidant protection and anti-wrinkle effects with
Sugar Plum Whip Moisturizer
. The nutrients in plum pulp and juice provide an incredibly youthful complexion while deep hydration and moisturizing come from evening primrose oil. Chamomile and calendula help out with soothing and calming relief for your skin. The moisturizer also contains black currant for antioxidants and organic acids. Don't worry about venturing outside in a hot climate or under cold conditions. Your skin stays young and alive when your
daytime moisturizer
comes from Eminence.