The Esthetician's Ultimate Summer Picks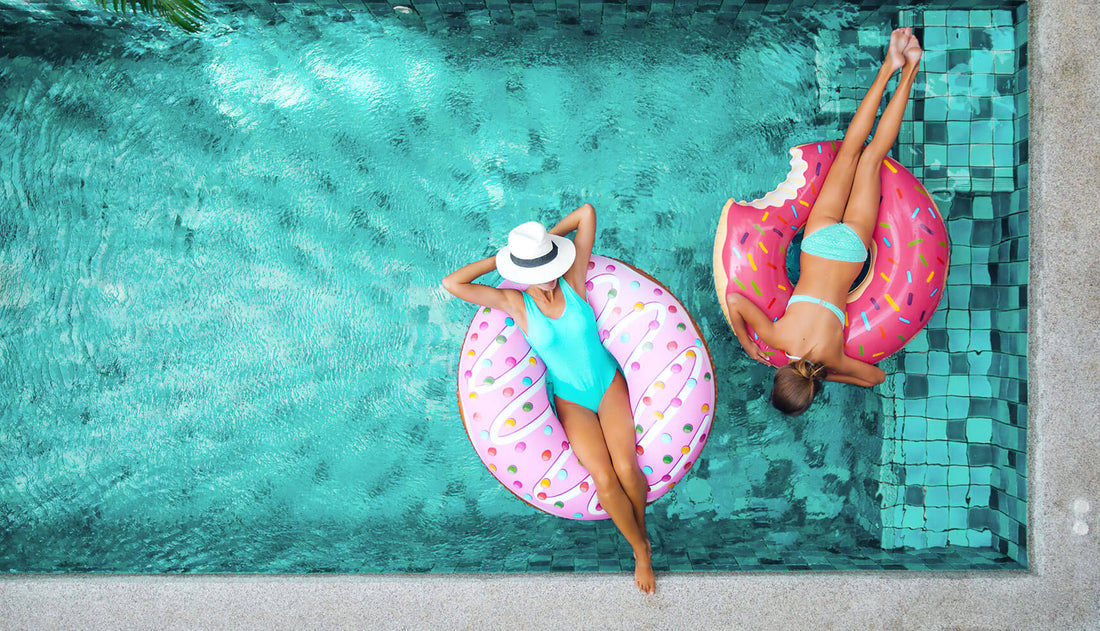 The summer season is officially upon us! And I think we all know what that means. Now is the time of the year to stay indoors as much as possible and seek shelter from the direct rays of sunlight and the ultraviolet rays that trigger free radicals and facilitate skin changes such as wrinkles, fine lines, widened pores, and dark spots.
Sigh…who am I kidding?
As a dedicated esthetician who genuinely cares about the health and beauty of your skin, I understand that no amount of fear-mongering will keep you away from your favorite swimsuit and the temptations of summer barbecues, relaxing beaches, or poolside lounging. Therefore, in the spirit of compromise, I've comprised a list of my Top 6 Picks that will keep your skin and hair protected and looking resplendent and youthful during the days of summer!
1
Eminence Stone Crop Gel Wash
For those familiar with photo-editing, think of the Stone Crop Gel Wash as an all-natural skin-smoothing tool that is gentle enough for all skin types. The oil-free Stone Crop extracts work into your pores to even out skin tone, by lightening dark spots and hyperpigmentation caused by the hot summer sun. Another favorite ingredient found in this moisturizing cleanser is Vitamin C Ester, which is a non-acidic form of regular vitamin C with a stability that allows it to maintain its potency much longer. In non-nerdy terms, this means that you get all the much needed protection against wrinkles and aging skin from sun exposure without irritation. For the beach bunny that is looking for that smooth skin tone and seductive tan, the Stone Crop Gel Wash should be a staple in your daily summer skin care routine.
2
Eminence Rosehip & Lemongrass Repair Balm
The Rosehip & Lemongrass Repair Balm is an uber-potent super balm and an epidermal godsend for dry skin and large pores that the summer sun can cause. That's why this repair balm is a must-have for your summer skin care arsenal. Rosehip Oil, rich with vitamins and minerals, soothes and hydrates dry skin, while the Lemongrass, a natural astringent, minimizes the size of your pores. Whether you use it as a spot-treatment for rough, patchy areas or massaged into your face and neck as an ultra-rich cream, the Rosehip & Lemongrass Repair Balm is the post-sun skin care product to heal, repair, and replenish after a long day in the summer heat.
3
Eminence Citrus & Kale Potent C+E Serum
The Eminence Citrus & Kale Potent C+E Serum is a once-a-day application as a powerful safeguard against wrinkling and other the skin-aging effects of free radical cell damage caused by the sun's UV rays. Sun exposure quickly depletes your skin's natural supply of the antioxidants that mitigate free radical damage. Therefore, it is important to replenish your body every day with Vitamins C and E with the Citrus & Kale serum to tone your skin and minimize fine lines and wrinkles.
4
Eminence Bright Skin Moisturizer SPF 30
Specifically formulated to lighten dark spots, while protecting against the sun's harmful ultraviolet rays, the Bright Skin Moisturizer SPF 30 is the perfect summertime moisturizer. Hyper-pigmentation caused by over-secretion of melanin (a fancy way of saying dark spots), is an aggravating summertime skin affliction. That's what makes this product so essential for sun lovers everywhere! This moisturizer employs a powerful blend of Bearberry, Gigawhite, and Natural Hydroquinone Alternative as natural skin lightening agents to combat against dark spotting and pigmentation to brighten complexion and even out skin tone, while the SPF 30 blocks out a broad spectrum of harmful UV rays that cause wrinkles and aging skin.
5
Eminence Tropical Vanilla Body Sunscreen SPF 32
Any beach aficionado knows that there are two things you should not go without, a great pair of sunglasses to protect your eyes and a tube of your favorite sunscreen to protect your skin. And while your nice pair of shades may eventually go out of style, beautiful healthy skin never will. The Eminence Tropical Vanilla Body Sunscreen SPF 32 is a sweet-scented moisturizing sunscreen that you can apply on your hands and body with broad SPF protection to guard against harmful UVA rays that cause sunburn and UVB rays that penetrate deeper into your dermis, causing wrinkles and aging effects to your skin. It glides on smoothly and absorbs quickly without the heavy greasy finish. No beach lover's tote bag should be without it.
6
Eminence The Wildflower Ultralight Oil
We all know the sun's ultraviolet rays can cause damage to our skin. But did you know that the sun can also do as much damage to our hair? The UV rays from sun exposure can cause dry and brittle strands, split ends, frizziness, and discoloration. The Wildflower Ultralight Oil is Eminence's answer to these summer hair problems! This floral fusion of natural wildflowers are jam-packed with antioxidants and bioflavonoids that protect against free radical damage to hair cuticles, while providing nourishment and hydration to each strand. It absorbs quickly and completely to restore softness and shine, delivering a healthy-looking smooth satin finish to your summer mane.