Pamper Dad This Fathers Day With These Great Picks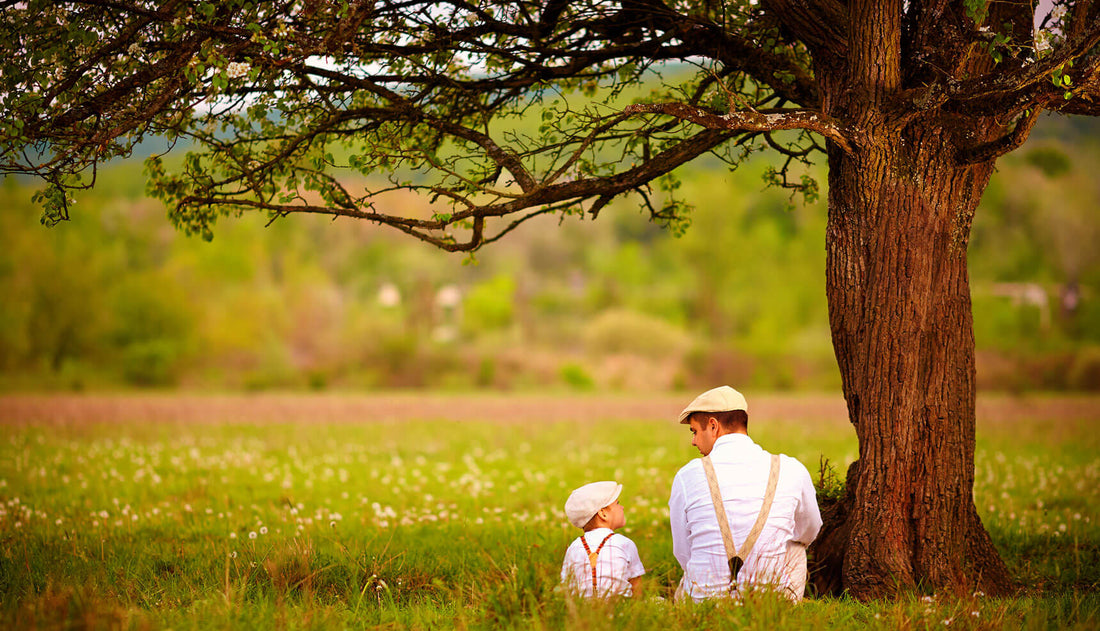 Although we may never know who first spoke that familiar quote above, we can safely assume two things about them. One, they had a father. Two, they never knew what to get their dad for Father's Day. After all, what do you give to someone that had already decided he has everything he's ever wanted the moment he laid his eyes on you? Apparently gym socks, novelty ties, and beer gut belly-flasks are the nearly unanimous decisions. But this year, why not do something different? This Father's Day, give your loving husband or dad the perfect Father's Day gifts that you know he will actually use, beautiful skin to match his beautiful heart!
Eminence Citrus Exfoliating Wash
A dad is a busy person. Between long hours at the office, chauffeuring the kids around town, doing home repairs, and watching football, taking care of his skin often falls by wayside. But having clearer and healthier skin can be as simple as a wake up and wash routine. For the time-strapped father with a long honey-do list, Eminence's Citrus Exfoliating Wash sloughs off dead skin and cleans pores in one easy step. Made from Lime Juice, and Grapefruit Seeds, this convenient treatment detoxifies and shrinks pores, while Shea Butter extracts moisturizes and revitalizes skin. In just one step, any dad can maintain a clean, nourished glow with plenty of time before kickoff!
Eminence Stone Crop Whip Moisturizer
The Stone Crop Whip Moisturizer is part of Eminence's wildly popular Stone Crop Collection. Jam-packed with all-natural bioflavonoids, antioxidants, and vitamin boosters, it makes for a fitting addition to a unique and thoughtful Father's Day skin care bundle for dads that spend a lot of time in the sun. Stone Crop, the star ingredient of this product, is a plant historically known for its tried and true health benefits and healing properties. Simply massage a thin layer over a clean face and neck, and allow the nutrient-rich moisturizer to detoxify, hydrate, and nourish his skin, while evening out skin tone by lightening hyper-pigmentation from sun exposure. The Stone Crop Whip Moisturizer is an absolute workhorse and a perfect skin care addition for any dad that loves a good bang for the buck!
Eminence Wildflower Ultralight Oil
The Wildflower Ultralight Oil is a lightweight dry oil for any dad that is looking to level-up his luster for a night on the town. Made from a botanical blend of Primrose, Primula, Echinacea, and Linden Flower, this lightweight dry oil absorbs completely and quickly to soothe and protect. For the handy dads, it can be applied to nails and cuticles as a conditioning and strengthening treatment, or to hair and beards to tame frizz and deliver a soft shine and smooth satin finish. The Wildflower Ultralight Oil is great choice for the sexy dads looking to showcase a clean polished look!
Eminence Tropical Vanilla Body Sunscreen SPF 32
It's summer time! And for many dads this means spending lots of time under the sun doing yard work, barbecuing, and family trips to the beach. The Eminence Tropical Vanilla Body Sunscreen SPF 32 is a sweet-scented sunscreen made from Vanilla, Linden Flower, and Shea Butter is an emollient that softens and soothes skin, and protects against the aging effects caused by over-exposure to harmful ultraviolet rays UVA and UVB emitted from the sun. Showing off a dad bod never looked and smelled so great!
Eminence Stone Crop Collection Tube
The Stone Crop Collection Tube makes for a convenient all-in-one Father's Day gift for the dad that wants a radiant glow from head to toe. Housed in a sleek and attractive wooden tube, this set comes with Gel Wash, Hydrator, Masque, Whip Moisturizer, and Serum, all from the award-winning Stone Crop Collection from Eminence. It's a fitting choice for Stone Crop-lovers of all skin types, and an ideal starter kit for the dads looking for a healthy glow from head to toe.
Choosing the perfect Father's Day gift doesn't have to be difficult. But with Eminence Skin Care, you can always be assured the destination will always be beautiful. Happy Father's Day!