Take Care of Your Skin Organically – Be an Eminence Beauty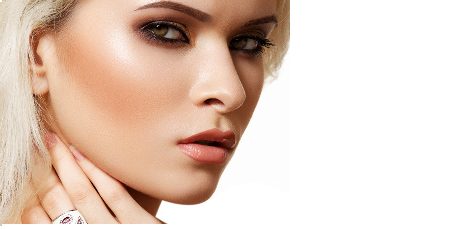 Treating your skin naturally means using the right organic products, and the good news is you only need to know one thing to become an Eminence beauty. The organic skin care products from Eminence have been known all over the world for more than 50 years because of the company's dedication to pure natural ingredients. In fact, a main component in many Eminence products comes from natural Swiss green apple stem cells. These plant cells have amazed researchers during clinical trials for incredible effectiveness at reducing wrinkles. The apple stem cells come from apples harvested in specific areas of Switzerland. The traditional method grows the fruit for the purpose of longevity. This was the technique used by farmers before refrigeration. But the process that keeps apples lasting longer also works in human tissue to rejuvenate skin. Wrinkles and lines disappear within days after using the unique PhytoCellTec formula with Swiss green apple stem cells in Eminence skin care products.
Coconut Age Corrective Moisturizer for Reducing Wrinkles
The Coconut Age Corrective Moisturizer is powered with the Swiss green apple stem cells. The moisturizer provides natural moisturizing and hydration to reduce age-related wrinkles and lines for beautiful, young-looking skin. The Natural Retinol Alternative Complex, a retinol alternative, boosts the skin naturally with lifting and tightening. The vitamins, minerals and antioxidants in the coconut moisturizer and other Eminence skin care products do the trick to turn you into an Eminence beauty. Without the use of chemicals or hazardous elements in the growing, harvesting and manufacturing of the ingredients, Eminence all-natural products work naturally with your skin to achieve wonderful, youthful looking skin. You have a wide variety to fight aging skin with the natural
Eminence
skin care line. Watch wrinkles, lines and cracked skin disappear using such products as the Bamboo Firming Fluid. Natural proteins, minerals, vitamins and antioxidants protect your skin from damage for moisturizing that tones and firms your skin. Coconut oil in the product improves your skin's texture and features. The natural ingredients from the fluid clear debris from your pores and allow regeneration of skin tissue. The process from Eminence actually intensifies the natural process of your skin to add natural beauty.
Erase Wrinkles and Dark Circles
The
Wild Plum Eye Cream
gets rid of those dark circles around the eyes and also reduces or eliminates the appearance of wrinkles. Again, it's the natural chemical-free ingredients of these products that bring youth and vitality to your skin and your glowing appearance. Wild plum juice soothes any skin irritations and brightens your skin. Shea butter restores the skin to its natural beauty with pleasant moisturizing. For soothing, smoothness and toning, the firming fluid contains marigold oil, horse chestnut and evening primrose. Your skin also receives the healing power of antioxidants from green tea, grape oil and a Biocomplex mixture that includes vitamins, coenzyme Q10 and alpha lipoic acid. Improve yourself the truly organic way. Many skin care products are advertised as containing natural ingredients. What they often don't tell you is that synthetic and chemical ingredients are added for various reasons, from fragrances to coloring to attempted improvement. The chemical additives destroy the effect of the natural ingredients. When you buy
Eminence skin care
you are guaranteed a product that contains only all-natural, organic ingredients so you can become an
Eminence beauty
.