Take Advantage of Peptides in Organic Skin Care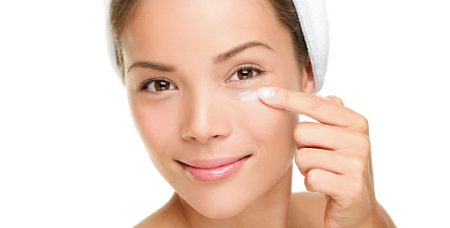 You'll receive great compliments about your skin when you take advantage of peptides. These remarkable molecules fight the aging process to bring you an incredibly youthful appearance.
Peptides are related to proteins. They contain amino acids that are important to the skin cells. One of their most important jobs is to restore collagen. Your skin begins losing collagen as you age. Sun damage and exposure to other environmental elements accelerate the aging process, so you might find yourself with prematurely aging skin, including the appearance of wrinkles and sagging skin areas.
Peptides Signal the Body to Produce Healthy Collagen for the Skin
Collagen is a protein and it includes essential amino acids and peptides. The peptides within collagen signal the body to produce more collagen when the skin loses the protein. This process slows down, however, over the years. That's why using peptides in skin care products helps to restore the youthful process. Peptides in products, such as Eminence Arctic Berry Peptide Radiance Cream, bring back the collagen creating process. These proteins sort of trick the skin into believing more collagen is needed. So your body produces more of it and you can successfully combat aging skin signs, including lines, wrinkles and sagging.
Peptides work better with Eminence products, which are pure and organic. Too many cosmetics include artificial ingredients that interfere with the work of proteins. In that case, your skin won't get the full power of these proteins that signal the production of more collagen. Organic ingredients work naturally with peptides to bring smooth, clear skin to your body once again.
Along with increasing collagen production and skin elasticity, Arctic Berry Peptide Radiance Cream also significantly improves skin firmness, tone and moisture. It softens and soothes the skin while providing it with antioxidants for anti-aging benefits. What's more, the cream helps to reduce redness and inflammation.
Bring Back the Youthful Look with Peptides
Eminence reviews reveal the power of this product. One customer points out she uses it as her daily moisturizer because it leaves her skin soft, even under her makeup. Other consumers rave about how it keeps their skin hydrated in dry climates. As with many Eminence products, people enjoy the fresh aromas from the natural ingredients. Organic substances are welcomed by your skin tissues and cells. That's why Eminence Organic Skin Care receives praise for its age-defying properties. Don't let the aging process bother or annoy you, especially when it's so easy to avoid. Take advantage of the peptides in Radiance Cream and other Eminence items to bring back that youthful look!