Secrets of Rice Milk for Skin Care Revealed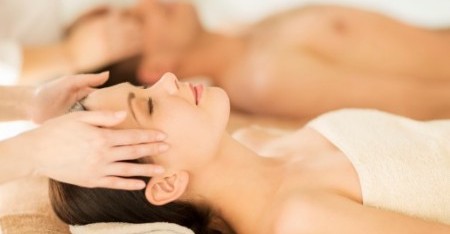 An ancient secret is revealed through
rice milk for skin care
. Brighten your face with a healthy glow, and remove age spots or blemishes with this secret. It will bring you everlasting beauty. You might have noticed how many Asian women usually look younger than their age – skin like smooth ivory, firm, blemish-free. How did they get to be so lucky? Even more importantly, how can you get the same benefits for your skin? The answer comes from rice milk in a bottle; or more precisely, Eminence Rice Milk 3 in 1 Cleansing Water. Rice has always been known as one of the healthiest foods, as long as you take it easy on the butter. Better to use olive oil or some other non-fattening ingredient. But it's also a major step in keeping your skin healthy and young.
Hard to Argue with Results of Rice Milk for Skin Care
Rice milk is made by boiling rice in water, blending it with more water, boiling it, blending it, until you get a consistent milk-like product. Rice is a good source of B and E vitamins and is packed with antioxidants like manganese and selenium. Folklore in Asia says that women who worked in the rice paddies always had beautiful skin because they washed in rice water or
rice milk for skin care
. It's hard to argue with the results! Using rice milk regularly helps to lighten and brighten the tone of your face and make it glow. It will lighten scars and dark spots when used regularly. It reduces oil production naturally and balances the excess oil secretion of your skin, so pores don't clog and cause unsightly blemishes. When you apply it to lips regularly, it lightens and brightens them as well. If mixed with honey it is an excellent moisturizing masque, and when mixed with almond paste it becomes the base of a powerful cleanser and restorative facial product. Mix it with turmeric and it becomes an astringent that won't damage or burn your skin. It even eases sunburn! The good news –
Eminence Rice Milk 3 in 1 Cleansing Water
is already prepared for you to use to make your skin beautiful! Rice Milk Cleansing Water includes the power of citrus in it. The pomelo is the largest citrus fruit in the world and it is very popular in Thailand and other countries in Asia. Citrus contains vitamins and nutrients, along with powerful antioxidants, that make your skin tone appear balanced and youthful.
Rice Milk for Skin Care Gives Your Skin a Beautiful Young Look
Use
rice milk for skin care
twice a day, each morning and night. Simply wipe a cotton ball saturated in it over your face. It also contains witch hazel and Jasmine tea, both of which are antiseptic and antibacterial, so they are on the job to give you smooth, blemish-free skin. With regular use, your skin is perfectly cleansed, balanced, and looks bright and glowing. Irritated areas will be reduced and calmed. Try this ancient Asian secret of
rice milk for skin care
and give your skin a beautiful young look!