Organic Age Corrective Products Are Amazing and Organic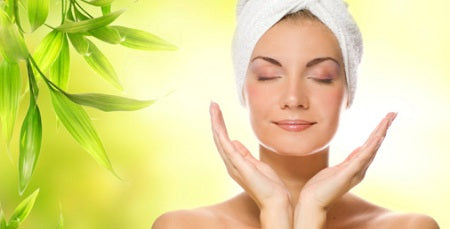 The incredibly restorative and beautiful results you receive from Eminence age corrective products are due to the nature of this fabulous skin care line. Eminence has become the world leader in organic skin care products because of the unique way it has developed its process for more than 50 years. Eminence uses the Hungarian tradition of harvesting ingredients for its products without the use of pesticides or harmful materials. The fruits, herbs, vegetables, plants and other natural sources are picked manually without using mechanical or technological methods. All ingredients are mixed by hand into the wonderful creams, lotions, masks, moisturizers and mists. The Eminence process involves no chemicals, synthetic additives, animal by-products or animal testing, which make the
Eminence skin care line
truly organic. No other organic line in the industry can compare with Eminence. That is why you get amazing results with prevention of skin imperfections and dramatic improvement in your skin appearance. The chemical-free skin care products enhance your skin naturally because your tissues accept the natural ingredients. The chemicals from commercial brands ultimately harm your skin. The chemicals leave residue that overly dries the skin or interferes with the development of healthy tissue. Organic skin care rids your skin of blemishes, breakouts, lines and wrinkles while improving your skin condition because it keeps the natural flow of your skin's normal process. You notice the healthy glow and beauty almost instantly after using Eminence age corrective products.
Eminence Age Corrective Products
The appearance of lines, wrinkles and other age-related problems disappear through the natural hydration and moisturizing from
Coconut Age Corrective Moisturizer
. Eminence provides clients with the incredible discovery of Swiss green apple stem cells used for the PhytoCellTec formula in the coconut moisturizer. Researchers found that the plant cells, taken from traditional farming methods in areas of Switzerland where fruit is grown for longevity, can help the longevity process in human tissue. As a result, the plant cells can reduce the appearance of lines and wrinkles. The coconut moisturizer also includes the exclusive Natural Retinol Alternative Complex, which lifts and tightens the skin naturally with ingredients such as tara tree and chicory root.
Neroli Age Corrective Products
These unique formulas are also contained in the Neroli Age Corrective Eye Serum and Neroli Age Corrective Hydrating Mist. Vitamins, minerals and natural coconut ingredients help to boost collagen for youthful looking skin. Your skin feels refreshed and restored. The strengthening helps to balance the skin tissues and revive your beauty. The age corrective mist and serum work by cleaning away debris on the skin so new skin cells are allowed to grow and enhance your skin. The process allows for natural skin renewal using natural ingredients. The reduction of lines, wrinkles and other age factors occur with other Eminence products, such as the Bamboo Firming Fluid. The fluid helps produce natural moisture in your skin and tones with powerful vitamins, minerals, proteins and antioxidants that fight skin damage. The fluid also contains coconut oil to improve your facial features. The product works healing wonders for all skin types, but is particularly effective for people with mature or dry skin. When you see or hear the word organic, remember to stick with genuine natural skin care lines, most notably the Eminence age corrective products.