Eminence Sun Defense Minerals When Looking Good and Sun Protection Matter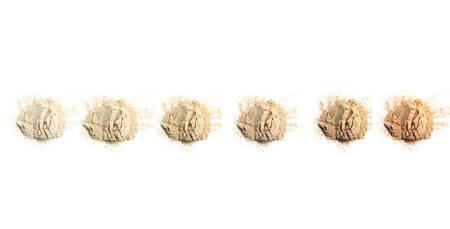 Using a high-quality sunscreen helps to avoid skin damage, but you can receive that protection and also develop a fabulous skin appearance with
Eminence Sun Defense Minerals
. You can use this product, which contains only all-natural ingredients, anywhere you happen to be at anytime. The water-resistant SPF 30 protection means it won't wear off from water or sweat. You stay protected all day long. The natural minerals provide help for people with red or blotchy skin, but work perfectly for all skin types. Customers going through post-treatment also marvel at how well the products make their skin look. The sun defense products are hypoallergenic to avoid irritants that will make your skin worse. The product does not clog the pores, so your skin continues to develop naturally without the debris left behind from many commercial products that use chemicals. It's easy to apply, so you can use the product inside to improve your skin appearance or apply when you happen to step out into the sunlight. You can rest assured knowing you are protected from sun damage while also beautifying your skin.
Eminence Sun Defense Minerals
are packed with natural substances to bring life to your skin while fighting skin damage. The mineral package includes vitamins A and E, fruit extracts and minerals for powerful antioxidants, which combat free radicals that attack skin cells. Unhealthy skin cells can lead to prematurely aged skin and skin damage. Skin care products with antioxidants work to defeat the free radicals and keep your skin healthy, glowing and constantly renewing itself.
Colors of Eminence Sun Defense Minerals
You get to choose from a variety of shades. If you want a darker shade select the
Sun Defense Minerals Cinnamon Bronzer
. Or you can go for the
Sun Defense Minerals Peaches and Cream
for a lighter shade. You can also choose from
cherries and berries
,
translucent
,
honey and apple
, or
calendula spice
. Not only will you enjoy the skin protection and marvelous skin improvement from these products, but you will also enjoy the fresh aromas from the natural ingredients of Sun Defense Minerals. Many customers point out how relieved and overjoyed they feel right after applying the products. That immediate sensation soon turns to a realization that the sun care is working to protect and enhance their skin beauty. Minerals play a huge role in the effectiveness of
Eminence skin care
. The organic mineral make up provides your skin with natural protection and build up. Remember, organic means all natural with no chemicals added. Some commercial products may boast of having natural ingredients, but they add synthetics or chemicals for preservatives, colors and fragrances. Eminence provides natural ingredients picked by hand and manufactured by hand. There are no chemicals to harm the skin. The natural process moves from the environment straight to your skin for a natural, beautiful look.
Organic Mineral Makeup
You get antioxidant healing power to protect your skin and body from damage right from the beginning. You can start with the Antioxidant Mineral Foundation, packed with antioxidants from natural rosemary, green tea and acai berry, for buildable coverage. Choose the Mineral Illuminator for long-lasting healthy skin with vitamins, minerals, green tea and acai berry. You get a sheer glow and wonderfully natural appearance. Whether you select Eminence Sun Defense Minerals or any other
organic skin care
product from Eminence, your skin will brighten with young-looking, beautiful results. Shop your
Mineral Makeup Here.