Make Your Day with Rejuvenating Night Cream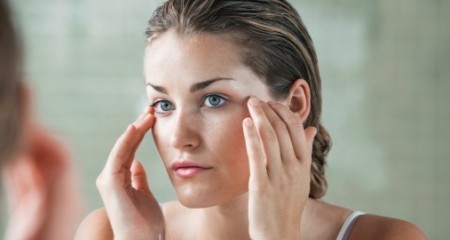 Restful enhancement of your skin comes from an organic
night cream
. You just let the natural ingredients go to work while you sleep. Wake up with an invigorated new look and feel! Night creams achieve such wonders because your body rests, so the natural substances seep through your skin and bloodstream. They easily remove impurities and any damage done to the skin during the day. Meanwhile, they also repair your skin cells for renewed tissue and the resulting beauty when you awake. Why not take advantage of this method, especially since it involves so little work and time on your part! You just sleep it off and get a wonderful spa treatment in your bed.
Night Cream Rids Visible Signs of Aging
The argan stem cells in the Eminence age corrective collection make a fascinating case. Argan oils and lotions have long been used in the Mediterranean for beautiful skin. These ingredients come from the long-lasting argan tree. Researchers discovered that stem cells from the plant source and nutmeg seeds provide smoother looking skin. They work on your skin just as they do for the healthy argan tree. Mediterranean beauties know about this, and now you can get it from a comforting
night cream
. It wipes away lines, wrinkles and age spots for mature skin and skin that develops prematurely aging signs. Normal and dry skin types also benefit from overnight applications, such as
Monoi Age Corrective Night Cream for Face & Neck
. This luxurious moisturizing cream contains the amazing Argan Stem Cell Complex from Eminence and argan oil for antioxidants to fight skin damage from free radicals. The oil also helps soften and moisturize your skin. Monoi, the fragrant Tahitian oil, hydrates and firms your skin to get rid of those fine lines and wrinkles. Or try any of the
Eminence products
from the age corrective line. These items have been developed by the best skin care technicians in the world to bring your face and body lively, anti-aging properties straight from nature.
Hydrate and Revitalize Your Skin Using Night Cream
Of course, there are many other night creams to fit your particular needs.
Mango Night Cream
hydrates and revitalizes normal, mature, dry and dehydrated skin. The mango juice and coconut milk moisturize your skin without clogging the pores, replenishing your skin's moisture barrier for rejuvenation.
Naseberry Treatment Cream
includes glycolic acid from naseberry extract for soothing and fresher-looking skin. The
night cream
also contains the Eminence Biocomplex mixture that powers your skin with antioxidants. Use the incredible benefits of naseberry with
Naseberry Eye Exfoliant
as well to take care of any lines or imperfections around the eye area.
Wake Up to a New Appearance from Night Cream
The
Naseberry Treatment Cream for Night
is included in the
Normal Skin Starter Set
. The collection comes in a natural cedar wooden box. Along with the night cream, you get Apricot Whip Moisturizer for Day, Sweet Red Rose Cleanser, Stone Crop Masque and Rosehip & Maize Exfoliating Masque. Take care of your skin during the day and at night. Just sleep your troubles away and wake up each morning with a vivacious appearance, thanks to
night cream
from Eminence.