Improve Yourself with Apricot Healing Cream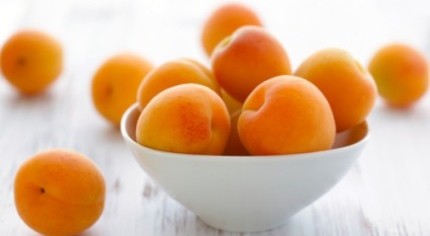 Improve your overall appearance with
apricot healing cream
. Fruit sources in beauty products have a variety of effects. Apricot takes care of just about everything! You can use it to absorb into your skin, but its natural effects also work through diet. Apricot, like many other fruits, helps you from the inside to enhance your skin. It brightens your skin with such nutrients as magnesium, copper, calcium, and chrome for skin health. Some people even prepare homemade masks using apricot. Rich in iron, apricot provides health for your body and skin in salads, desserts or added to plain yogurt. With excellent sources of vitamins, apricot provides your skin with vitamin A, the B vitamins and vitamin C. It also contains lycopene to help shield you from skin damage. Whether eating the fruit or applying it to your skin, your appearance benefits significantly.
Apricot Healing Cream Helps Remove Dead Skin Cells
Apricot has skin-softening effects to protect your skin from damage. The vitamin C helps fight free radicals that get into your skin. The fruit has contents that even reverse skin conditions. And, as a natural ingredient, you don't have to worry about side effects. Apricot also has substances to exfoliate the skin to get rid of debris on the surface of your skin.
Apricot healing cream
helps remove the dead skin cells on the surface, so healthy skin regeneration continues. Watch wrinkles and fine lines disappear. The reason many people use apricot in facial masks is because it firms the skin with suppleness and clarity to enhance skin elasticity. Apricot is even used in spas for aromatherapy while applying skin care. The natural substances work in a variety of ways. When you're surrounded by the effects of apricot, you can feel this wonderful fruit do its job for a marvelous appearance. Apricot also takes care of many skin disorders. It's known to rid the skin of blemishes and blackheads. As it removes debris from the skin and unclogs pores, it eliminates unwanted blemishes and keeps your skin simulated with healthy, new skin growth. The healthy vitamins and nutrients in apricot also prevent skin disorders, such as dermatitis and eczema. You can feel the soothing effects of apricot as it keeps skin irritants at bay through
Eminence products
. Apricot also has effective properties to fight against symptoms of acne. Just using apricot in moisturizers helps protect dry and irritated skin. The vitamins keep your skin hydrated for a healthier, softer surface.
Take Care of Your Overall Appearance with Apricot Healing Cream
Apricot healing cream
can replenish different types of skin, including normal, dry and sensitive skin types. Use
Apricot Calendula Nourishing Cream
to revitalize sensitive and dehydrated skin. While the apricot content builds the skin's moisture barrier, yarrow herb in the cream rejuvenates the skin with soothing relief. Echinacea shields your skin from outside elements. Flax seed hydrates your skin while cocoa butter enhances skin elasticity. Apricots sound delicious, but they are also nutritious for your body and your skin. It's great to have something you can use to satisfy your appetite while also improving your skin. Take care of your overall appearance with
apricot healing cream
.