Hand Care Does Wonders for Your Overall Beauty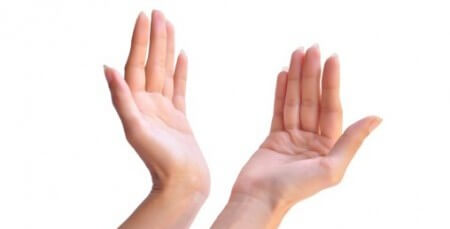 Present yourself at your best with
hand care
. Your beauty is not complete without smooth and delicate hands people often see. The great thing is that it's easy to take care of your hands. You've probably heard it before: hands tell a lot about a person. You often communicate with your hands while you talk. Others see your hands when you work with them or you're just sitting across from them. When you take care of your body and skin, the hands are just as important as other areas of your body. Moisturizing your hands keeps them soft and beautiful. Some people use a moisturizer for the hands several times a day, but don't strip away the oils and hydration by moisturizing too much. The trick is getting to know your hands and what they need. You are the best judge, so moisturize your hands according to what makes them look and feel their best.
Gentle Cleansing and Exfoliating with Hand Care
Use gentle cleansers when washing your hands. When you exfoliate, make sure you include your hands to rid them of debris and liven up your healthy skin cells.
One technique involves some exfoliating once in a while after washing for
hand care
. Cleanse your hands and then pour salt on them, scrubbing them under the water faucet. Then dry your hands and use a moisturizer for softness. This method works well for people with dry hands. Protecting your hands from aging and misuse includes wearing gloves, especially during the changing weather. Put on gloves when dealing with household products or outside working in your yard or garden. Rubber gloves come in handy when washing dishes. Take special care of your hands in cold weather by wearing gloves when going outside to avoid the dryness that can ruin your hands. Organic skin care moisturizers attract moisture into your skin for lovely hands.
Eminence products
have many all-natural ingredients, such as shea butter and essential oils, to protect your hands at all times of the year. Creams and lotions with purely organic substances also protect your hands from sun damage all year long. The sun can be just as intense during the fall and winter. Organic creams also work to reduce and eliminate age spots or blotchiness. Natural alpha hydroxy acids in organic skin care items help to stimulate skin cells to bring about skin regeneration to beautify your skin and your hands.
Look and Feel Your Best After Hand Care
Hand care
often works with oily substances that take care of your whole body.
Shea Butter & Mint Moisture Balm
hydrates all areas of the body, including the hands and the feet, for all skin types. Shea butter calms and moisturizes. Many customers have discovered the balm through massage and spa therapists. They are amazed to discover how well it works to prevent cracking and itchiness throughout their body. The moisture remains long after the application. You can apply the product to any dry patches and watch how your skin becomes soft, clear and beautiful almost immediately. Look and feel great all over with
hand care
.