Fall, Winter Benefits of Pumpkin Latte Hydration Masque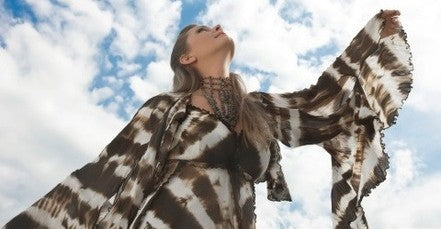 Now is the perfect time to immerse yourself in the revitalizing and supporting
Pumpkin Latte Hydration Masque
with fall in the air. Dried skin in the months ahead might concern you. The benefits of hydration include nourishment, balancing and soothing of dehydrated and devitalized skin. Your concerns about skin irritation and visible aging signs will vanish. Hydrating facial masks bring moisture to drying and dehydrated skin, especially during this weather. You'll discover your once-dry skin develops a plump texture for a youthful appearance. After a wonderful hydrating masque, you can put on makeup soon afterwards because it goes on so smoothly. But those are just a few benefits from an Eminence hydration masque.
Hydration masks help absorb excess oils. The natural ingredients used in Eminence skin care also promote enough natural oils to keep your skin properly moisturized. The focus of organic masques is to leave your tissues naturally moisturized, so you avoid dry skin. In the meantime, the masque helps to deep clean pores to refine them and prevent skin blemishes or irritations.
Hydrating facial masks
with organic substances also boost your skin's renewal process to diminish fine lines and wrinkles. You'll notice softer and smoother skin and a younger look!
Pumpkin Latte Hydration Masque Evens Your Skin Tone
The nutrients in
Pumpkin Latte Hydration Masque
even your skin tone. The supporting nature of the ingredients also firms your skin to help avoid skin damage from free radicals and breakouts. The pumpkin puree in the hydration mask contains antioxidants, amino acids, beta-carotene and enzymes for skin protection and firmness. You also receive the nutrient-rich ingredients from avocado and calendula oil, green tea, white tea, soy milk, orange pulp, pineapple pulp and white willow bark. Simply apply a thin layer of the masque to your cleansed skin with your fingertips. You can dilute it with water for a lighter application. Avoid the eye area. Leave it on for five or 10 minutes, remove with a damp cloth and watch how the nutrients and antioxidants provide you with smooth, young looking skin!
De-Stress with Pumpkin Latte Hydration Masque
The benefits from
Pumpkin Latte Hydration Masque
are noticed immediately while you relax, relieve yourself from stress and feel the natural effects of the mask. You will find continued benefits from softer and more hydrated skin. You'll feel refreshed each day because your skin no longer has a dry or burning feeling from irritations and blemishes. The fresh aroma from the natural ingredients also makes you fall in love with this organic mask. Remain stress-free and keep your skin moisturized with at-home treatment from
Pumpkin Latte Hydration Masque
.