Fall Skin Care Tips for New Splendor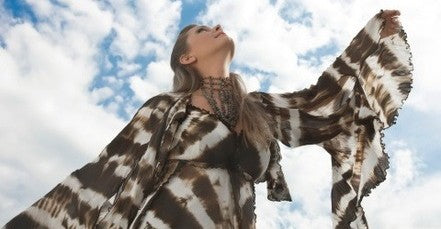 The cooler weather requires
fall skin care
to maintain protection. Your skin might have become dry, dehydrated or even dull following the summer months. Autumn's arrival offers new opportunities for your appearance. Aside from the more-than-usual sun exposure from summertime activities, your skin has probably been exposed to outside elements, including irritants from bug repellents or the results from summertime fun in the sand. Now's the time to help your skin with moisturizing remedies that brush aside the dried and cracked areas of your skin. Gentle applications from
Eminence Organic Skin Care
help to nourish your skin as well as reverse the damaging effects you faced in the previous months. The organic, non-clogging ingredients bring that extra moisture to your skin at this time. Organic skin care products not only protect your skin from the new environmental elements you face with the change in season, but also erase past damage.
Include Sun Protection with Fall Skin Care
While enjoying the pleasures and hydration from organic moisturizers, use the wide range of creams, lotions, masques and serums that contain fruit extracts and plant sources for beauty enhancement.
The natural ingredients in these organic products stimulate healthy skin cells and tissue to remove flaky, dried skin while protecting sensitive skin.
Fall skin care
also includes sunscreen. The sun's rays don't feel as intense as we enter the cooler season, but this only means you don't notice the exposure you are getting. That makes sun protection all the more important. Fortunately,
Eminence products
often include essential SPF shields in sunscreens, moisturizers and lotions. Continue to exfoliate on a regular basis as the cool weather could increase dryness. It's always good to include an exfoliation in your weekly routine to gently remove dead skin cells and support natural skin renewal with pH balance from organic ingredients. Take care of all areas of your body. Your hands and feet have gone through a lot during the summer, and you'll need to protect them through the fall. Use hand and foot care products that are purely organic and you'll avoid the harsh chemicals that can damage your skin. Restore the beauty of your lips that may have become dry with such nourishing remedies as
Organic Kiss Lip Gloss
. The gloss moisturizes your lips with a shimmer for kissable sensation! The natural oils and antioxidants in the lip gloss allow you to pucker up with enthusiasm and confidence at anytime throughout the fall and winter.
Fall Skin Care Maintains Your Glow
Fall skin care
requires taking care of yourself from the inside as well. Help with the hydration of your skin by drinking plenty of water throughout the day to get rid of any toxins that can affect your skin and appearance. Enjoy the hydration from fruits and raw vegetables, too. Many fruits contain more than 80- and 90-percent water, so they're always available if you keep them handy when you don't have fresh water nearby. Include vitamin-rich fruits and vegetables on your plate for each meal. Help your skin with foods rich in omega-3 fatty acids, such as oily fish. Keep your skin glowing with
fall skin care
!