Eminence Helps Repair Dry Skin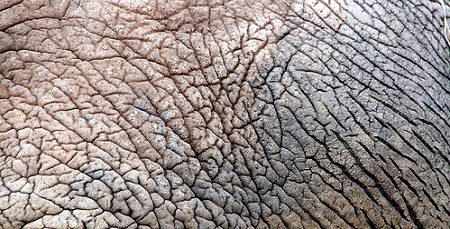 Cracks in the skin, resulting from extremely dry skin, is a big problem for those living in dry and cold climates. The reason for skin to crack is improper moisture content, especially when the skin has been stripped of, or unable to produce natural oils. Because the skin dries out, it becomes extremely rough and flaky with small tears. It is these small tears in the skin that can lead to deeper cracks, fissures, in the skin and extend deep into the skin's layers. The most important thing you can do for dry skin with a tendency towards cracking, is lather up an extremely hydrating, soothing and repairing lotion with nourishing oils, such as jojoba oil.
Eminence's Remedy to Dry Skin
Cold and dry climates, dehydration, and over stripping the skin are the major causes for dry skin which can lead to cracks. What many people believe is that soaking in a hot bath will soothe their dry skin when in reality it can do the opposite. Although drinking water hydrates the body internally, often times soaking in water can strip natural oils off of the body and result in an even drier exterior. A solution to soaking, which is beneficial for dry skin is to add a few drops of essential oil, or our favorite - a few drops of the Apricot Body Oil to your bath. The temperature of the bath should be lukewarm, since extremely hot water can also exacerbate your dry skin condition. The oils in both essential oils and the variety of moisturizing oils in the Apricot Body Oil will help to heal your skin and repair it with soothing and protective oils from which your skin is lacking. It is recommended to limit bathing in warm baths to 5 or 10 minutes. It is especially useful to use the proper nourishing and hydrating products to prevent your dry skin from getting worse. Take preventative measures to ensure your skin remains balanced with oils to provide a natural barrier to your skin from infection. Eminence's all organic ingredients provide your skin with the nutrients it needs to repair itself from the inside out. By providing your skin with nourishing oils such as Jojoba Oil, Seabuckthorn Oil, Pomegranate Seed Oil, or Apricot Oil, your skin will instantly feel smooth and rejuvenated while remaining protected from harsh climates. Using products that contain mineral oils are often not absorbed into the skin and only lay on the surface, without helping to moisturize the skin properly.
The Most Luxurious Age-Defying Facial Oil: Eminence Herbal Recovery Oil
The face of someone with dry skin needs to take extra special care. The face is the most exposed area of the body, especially during cold weather. Make sure to use products that are light enough to be used on the delicate areas of the face while also making sure to provide the essential oils to protect the skin against any external environmental factors. You'll love Eminence's
Herbal Recovery Oil
from the Biodynamic Collection. This luxurious age-defying facial oil can be used on all skin types, but is especially useful for mature, dry and sensitive skin types. With its unique ingredients of Clary Sage Oil, Olive Oil, and Sage Leaf Extract, your skin will remain balanced and rejuvenated.