Applying Sunscreen Has Never Been So Fun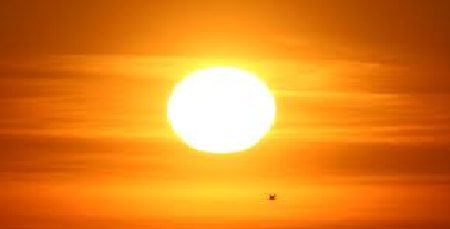 A one-step process at protecting your skin from sun damage and premature wrinkling is available from
Eminence Sun Defense Powder retailers
. The popularity of Eminence Sun Defense Minerals becomes noticeable during the spring and summer, especially since the application using a simple brush and pump is so easy. The product can be carried with you anywhere, so you are fully protected from UVA and UVB rays no matter where travels take you. You might be inside and have to venture outside for a few hours. No need to worry because the applicator is right there with you. Protective Eminence sun screen includes the effective SPF 30 with Sun Defense Minerals. The product is water resistant and can be used for recreational activities from vigorous exercise to swimming laps or just enjoying the water.
Natural Healing Properties in Every Sun Defense
Aside from protection from sun damage,
Eminence Sun Defense Minerals
also contain anti-inflammatory, hypoallergenic and healing properties. The powder does not block your skin's pores with clean, anti-bacterial substances and works effectively on blotchy skin or reddened patches. Your skin enjoys the benefits of fruit extracts, minerals, vitamins A and E, and micronized zinc oxide for Eminence sun screen. The powder goes on your skin naturally, so men and children who do not want to wear make-up will be happy to use it for sun damage protection. You can find a variety of shades of the product through
Eminence Sun Defense Powder retailers
online or at spas. Eminence Sun Defense #1 Honey Apple blends nicely into your skin for a beautiful glow. The coverage is light, yet effective enough to hide redness or blemishes. It provides perfect protection for people prone to acne or rosacea breakouts. And it also has healing powers to prevent future breakouts because of the organic ingredients that boost the health of your skin. The powder acts as a cosmetic and as protection for your skin. Exercise and sports lovers praise the product because it doesn't come off with sweat after you apply it indoors or outdoors.
Light Application for Skin Breathing
Eminence Sun Defense Minerals come in a variety of other shades with darker shades that can be used as a bronzer for blotchy skin. Choose from Honey Apple, Translucent, Cinnamon Bronzer, Calendula Spice, Peaches & Cream and Cherries & Berries. The products don't seem like you've applied anything at all on your skin because the natural ingredients allow your skin to breath, which brings to your skin a sensation of weightlessness. Find the product that best suits your needs with
Eminence Sun Defense Powder retailers
and enjoy the outside without concerns about prematurely aging skin, wrinkles or sun damage!
Improve Your Appearance Outdoors
Other products from Eminence also provide natural SPF protection from sun damage for all skin types. Many consumers of Eminence name Tropical Vanilla Day Cream SPF 32 as among their favorites. Along with zinc oxide, the day cream features shea butter as an emollient and moisturizer. Soothing vanilla also moisturizes your skin. Organic ingredients absorb ultraviolet light for protection against sun damage. As the weather turns warmer, you can look forward to make-up that also guards your skin from wrinkles, lines and sun damage that could lead to worsening conditions. Enjoy the outdoors worry-free and improve your appearance with an absolutely beautiful glow that will make the warmer days ahead so much more fun! Make the simple choice for the easy application process with
Eminence Sun Defense Powder retailers
!