Buy Natural Skin Care at eminenstore.com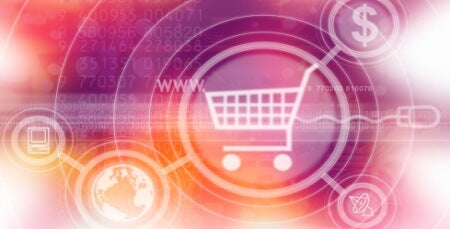 You benefit from nutrients, anti-aging properties and gentle applications when you
buy natural skin care
, no matter what your skin type. You also get additional advantages as you immediately notice the soothing results on your refreshed skin. For example,
Eminence
face cream revitalizes your skin in a matter of days, but you feel the substances working wonders on your skin as soon as you put it on. Eminence Apricot Calendula Nourishing Cream hydrates lackluster skin while healing irritation and dryness because of the essential antioxidants from apricot and calendula. You receive a radiant appearance as the cream replenishes your face with moisture. The product also contains Echinacea to protect your skin from stress. Get further protection and healing with Echinacea Recovery Cream, which helps reduce inflammation while promoting elasticity for firmer, healthier skin.
Smoothness Reduces Wrinkles
Eminence Bamboo Firming Fluid makes an effective anti-aging treatment for all skin types, and it firms and tightens mature skin. Rich in vitamins, nutrients and naturally active ingredients, the firming fluid features the unique Eminence formula, Natural Retinol Alternative Complex, which lifts and tightens your skin for smoothness that reduces the appearance of wrinkles. The formula contains all-natural ingredients, including chicory root and tara tree. When you
buy natural skin care
, such as
Eminence Bamboo Firming Fluid
, you also receive the benefits of natural compounds proven to fight aging in clinical studies. The Swiss green apple stem cells in the firming fluid, for instance, have been shown to delay, reduce and even eliminate visible aging signs. The stem cells come from long-lasting trees in Switzerland, and researchers discovered a way to make these stem cells work similarly in your skin. It's not uncommon for spa professionals and beauticians to recommend Eminence skin care products to their clients and customers. That's what many overjoyed consumers often say in Eminence Bamboo Firming Fluid reviews. One reviewer mentions using it twice a day now after having it recommended by a spa professional. The all-natural ingredients provide a gentle application to her face and neck while healing her sensitive skin. Other reviewers point out how it lasts for a long time, doesn't cause too much tightening for satisfactory results and also has no chemicals for improvement of their skin. People using the firming fluid notice the difference in their skin within days or weeks. The product even works to reduce fine lines and stretch marks, making it a marvelous source of smooth skin, the reviewers report.
Feel Deep Moisturizing in Your Skin
Buy natural skin care
for calming and healing moisturizers from Eminence. Coconut Age Corrective Moisturizer includes coconut oil and coconut water for pleasant soothing, hydration and tightening of your skin. Coconut oil boosts your skin's moisture barrier and also contains the anti-aging properties of antioxidants. Coconut water has balancing powers for your skin with a variety of nutrients. The vitamins and minerals in the moisturizer strengthen and tone your skin. The anti-aging skin care product also features Natural Retinol Alternative Complex and Swiss green apple stem cells for the disappearance of wrinkles, lines and other signs of aging skin. Feel the deep moisturizing of your skin and discover the invigorating appearance you will have in a very short time! Whether you choose nourishing cream, recovery cream, moisturizers or firming fluids, Eminence guarantees genuine organic products with absolutely no chemicals. Lotions, masques, natural oils, serums, cleansers, foundations and treatments from Eminence all come from hand-picked ingredients that are handmade mixtures to bring natural results and beauty to your skin and your appearance.
Buy natural skin care
from Eminence to ensure chemical-free, pure, natural products.