Organic Face Care for Men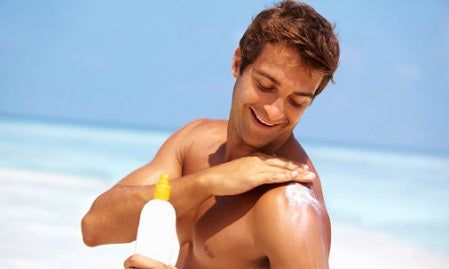 Men have taken special notice of their appearance to help their careers and personal lives, and that's where
Eminence Organic Skin Care
comes in for attractive looks to get ahead in the world. Some men may avoid proper selection of skin care products, because they think only women get involved in that. But they are missing out on grooming for men to prevent skin problems that can develop. Women certainly pay more attention to the make-up department, but daily maintenance with lotions and moisturizers should be part of a main's cleansing schedule as well for an age-defying, attractive appearance.
Important Concerns for Men
Daily activities can contribute to skin problems men will face down the road. For example, the simple act of shaving can lead to cuts, irritation and other harmful nicks that cause skin problems to develop. Men who work in the outdoors or enjoy recreational activities may increase their risk of skin damage from sun exposure over time. Just like women, men have different skin types that need specific attention, such as dry skin or oily skin. Excessive dryness leads to rough, flaky skin that causes skin irritations from dead skin cells. Men need to add lotions or moisturizers to their regular washing routine. Cleansing gets rid of dirt and oils in the pores, but can cause helpful moisture to escape. Men experience the same trouble with oily skin as women do. No one wants blemishes or breakouts to pop up, especially at important occasions, because of excessive oils on the skin. Men can benefit from organic solutions that maintain a smooth, attractive appearance with natural ingredients. It could be up to you to provide the man in your life with the beneficial substances from Eminence
Organic Skin Care
.
Introducing the Right Organics Skin Care Products for Men
Surprise your favorite person with skin care gifts that show him just how easy grooming for men is to remain attractive while preventing skin problems. The Age-Defying Starter Set makes a pleasant gift for any occasion or just to allow him to take simple steps in skin care. Use the products yourself, and let him know about the benefits of the Eight Greens Whip Moisturizer or the
Eight Greens Youth Serum
. If need be, he can borrow some of your products to improve his appearance. The creamy, smooth application of Bright Skin Cleanser treats an uneven complexion, often caused by shaving, for brighter skin and a reduction of dark spots or aging signs on the skin. This helps men with dry skin. For oily skin, sensitive skin or all skin types, men will enjoy the
Stone Crop Gel Wash
. The wash gets rid of impurities in the skin without causing harmful dryness because of the organic ingredients. Stone Crop Gel Wash includes stone crop juice and pulp for a natural treatment of uneven skin types with hydration and nourishment. Shea butter helps restore and calm the skin. Men can also benefit from sun damage protection with such products as Sun Defense Minerals. Whether you give the gift of Eminence or men discover it on their own, the skin care will provide valuable lessons in the use of organic applications. Men already know or will soon know that Eminence Organic Skin care encourages the growth of healthy skin tissue to provide the best grooming for men with all-natural techniques.