Antioxidant Skin Care for Natural, Anti-Aging Results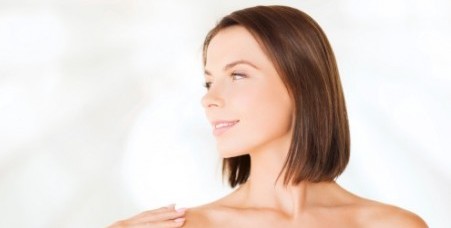 Your appearance maintains that youthful look with
antioxidant skin care
. Antioxidants from natural plant sources reverse the age-related marks and lines that unexpectedly show up on the surface of your skin. These powerful allies of your skin cells and tissue attack the free radicals that prematurely age your skin. Outside elements from pollutants and harsh environmental conditions challenge your beauty no matter what your age. The build-up of invaders can weaken and damage your skin. Antioxidants from fresh, natural resources stop the free radicals that cause oxidation that harms and ages your skin. Not only that, but antioxidants also reverse the damage that has already been caused. So you bring back that young-looking, glowing appearance you once had. Sounds hard to believe, but not when you realize the healing process comes from nature working with nature — natural remedies from the earth packed into a jar.
Pure Quality Comes to Your Door with Antioxidant Skin Care
The folks at
Eminence Organic Skin Care
make sure all the ingredients are hand-picked from all-natural farmlands without the use of pesticides, herbicides or other chemicals.
The fresh ingredients are then hand-made into the finest organic products known throughout the world. For generations, Eminence has used its unique formulas with fruits, herbs and plants in its clean harvesting and manufacturing methods.
Antioxidant skin care
comes to your door in pure quality. Eminence researchers and technicians continually look for new ways of improving your skin condition and appearance exclusively for its customers and clients. They search the world for purely organic sources that work harmoniously with your skin. From the warmest places on earth to the coldest spots that provide life to plants, they look for techniques that keep the natural beauty you deserve. And Eminence customers keep coming back for unique skin care products. Believe it or not, one of those magical places is in the Arctic where artic berries have rich antioxidants to enliven plants in the coldest of temperatures. The berries are loaded with arctic roseroot, meadowsweet, juniper and cloudberry. These same sources taken from plants work to protect your skin by boosting your skin cells and texture. The antioxidants inside then provide cell recovery and anti-inflammatory properties to delete the sun spots, age spots, lines, wrinkles and blemishes that threaten your skin. Peptides from hibiscus seeds increase collagen levels for firm skin and skin elasticity improvement that brings you a completely natural facial.
Antioxidant Skin Care Brings Youthful, Radiant Appearance
Antioxidant skin care
from the coldest and safest place on the planet is contained in the
Arctic Berry Peel & Peptide Illuminating System
. You start with the Arctic Berry Enzyme Exfoliant for enzyme action that clears your skin of impurities. The next step is to use the Arctic Berry Advanced Peel Activator MA 10. This peel takes care of clearing and smoothing the layers of your skin for a bright, luminous appearance. Then you put on the Arctic Berry Peptide Radiance Cream that results in radiant beauty. The simple, three-step process doesn't take long, and the results last for a lifetime! Never has
antioxidant skin care
been so easy for a youthful appearance and radiance.