Organic Solutions to Sensitive Skin Care Issues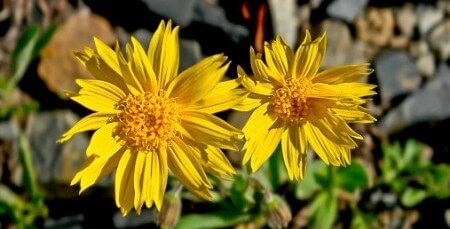 Sensitive skin
means something different for each person. The disorder it causes stems from skin inflammation. Healing comes from anti-inflammatory remedies in skin care solutions. The best remedies and solutions are packed in organic skin care products. Make sure the products you choose are indeed organic. Some commercial brands claim to be providing you with organic care when, in fact, they still contain synthetics and additives that harm your skin. The products may have natural ingredients, but chemicals might be added for fragrance, color or just to seemingly improve the items. Benzoyl peroxide, for example, is included in many acne medications. It dries the skin to help remove blemishes, but the chemicals leave behind a residue on the skin surface that can increase harm from acne conditions.
Eminence Organic Skin Care
products are purely organic. No additives, synthetic ingredients or chemicals to wreak havoc on your skin.
Better Results with Anti-Inflammatory Properties for Sensitive Skin
The all-natural ingredients in Eminence items help unclog pores to clear away the possibilities of blackheads and pimples.
The anti-inflammatory properties come from natural sources, such as tea tree oil, which researchers have found works as well as or better than the chemicals used in many acne medications. The results are even better for
sensitive skin
because organic ingredients supply your skin tissue with long-lasting effects from nature. The sources from nature also provide anti-bacterial action to remove or prevent acne breakouts. High levels of certain bacteria increase the activity of oil glands, increasing the risk of blemishes. See your dermatologist if your acne condition causes severe problems. Use organic skin care to help improve the condition as well. You can use organic products for make-up, moisturizers or creams. The ingredients ensure natural results for your skin to help boost healthy skin cells. You might think you have a serious problem if you suffer from rosacea, a condition that causes red patches, flushing or broken blood vessels on the surface of your skin. This is actually a common skin condition that affects many people. A good treatment involves treating your skin to cosmetics and skin care with anti-inflammatory sources. It helps to reduce irritation, which is what often causes the symptoms. Contact dermatitis results from allergens that can weaken your immune system. Irritants from environmental sources and pollutants can cause symptoms of dermatitis. Choose products that have anti-allergic substances. The natural ingredients in Eminence are great for people who suffer allergies or skin irritation.
No More Irritation or Blemishes from Sensitive Skin
Sensitive skin
and even all skin types receive calming treatment with the
Calm Skin Arnica Booster-Serum
with arnica for cleansing and chamomile for revitalization of your skin. The serum has antioxidants, including vitamins A, C and E, which help prevent and reverse skin damage. The wonderful results are usually seen within days or weeks. Spa therapists often use the serum following a facial or other treatments. You also see fast results from the many other Eminence products in the sensitive skin category. Feel free again to leave your home and have no skin irritations. Your
sensitive skin
is something you can easily manage with organic skin care.