5 Ways Moisturizers Improve Your Beauty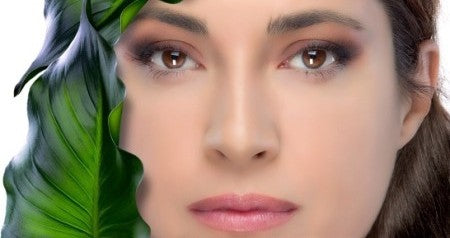 Understanding the ways
moisturizers improve
your skin makes sure you don't go a day without moisturizing. It works for the now and forever. Hydrate your skin everyday. If you don't moisturize, it's like not drinking water all day. You'll suffer skin damage such as lines and wrinkles in no time. Keeping your skin moisturized keeps those aging signs at bay. Products from
Eminence Organic Skin Care
often include sun protection to shield your skin while cleansing or moisturizing. For example,
Red Currant Protective Moisturizer SPF 30
provides you with an ultra-light application and protection from the sun's harmful rays for normal to combination skin types. The uniquely formulated Youth Shield Antioxidant Complex reverses sun damage with antioxidants from red currant, elderflower and magnolia bark. The red currant ingredients also contain rich sources of vitamin C and bioflavonoids. The tea tree oil helps prevent breakouts.
Moisturizers Improve Skin Immediately
Here are five ways moisturizers work wonders on your skin for beauty:
♥You get immediate results from moisturizers. You will feel your skin become revitalized as soon as you apply a lotion or cream to your skin. The natural ingredients in
Eminence skin care
prevent water loss, so your skin cells go to work and
moisturizers improve
your skin by stopping rough and flaky skin from taking hold. ♥Moisturizing has long-term results. When you moisturize daily, your skin stays soft and glowing for years ahead. Keeping your skin hydrated makes sure the skin cells and tissues operate at their best. Well-hydrated skin encourages skin regeneration and skin renewal. Old skin cells and dried tissue disappear as healthy, new skin cells and tissues take over. Research has shown that people who moisturize on a daily basis have fewer lines and wrinkles later on in life than those who don't moisturize regularly. ♥Moisturizers refresh your skin to make you look and feel lively. It's great to improve your appearance, but just feeling so much better gives you that extra special glow! Some people might moisturize after showering, bathing or exfoliating. You can also moisturize any other time of the day to keep the oils in your skin balanced and take on that lively, beautiful appearance.
Moisturizers Improve for a Youthful Appearance
♥A healthy, organic moisturizer maintains those youthful looks. Many areas of your body, particularly your face and neck, have to deal with the everyday onslaught from environmental factors, such as irritants and pollutants. You need to protect those sensitive areas.
Moisturizers improve
your face, neck and other exposed areas to repair any skin damage. Moisturizing gets rid of the debris that forms on the skin surface and also brings newer skin to the surface for younger looking skin.
Moisturizers Improve to Protect Your Skin from Blemishes
♥Moisturizers also protect you from skin problems and blemishes. Regular hydration avoids excessive dryness that can lead to breakouts. Likewise, moisturizers provide your skin with essential oils without causing too much oil build-up. You get the oil and hydration balance that you need to avoid skin blemishes. Moisturizers even hide any blemishes or spots that may pop up by giving your skin a beautiful sheen for that valuable glow.
Moisturizers improve
your beauty in many ways, so keep moisturizing!