Youthful Appearance from Eminence Red Currant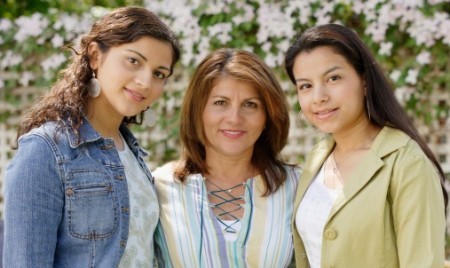 The natural antioxidants, anti-inflammatory properties and collagen boosting ingredients in the
Eminence Red Currant
line add up to a virtual fountain of youth for skin care. The idea behind organic skin care is not to hide any aging lines or spots, but to revitalize your skin so you return to the natural beauty of your youth. The vitamins, minerals and nutrients from fresh fruit, vegetables, herbs and plant sources inject your skin cells and tissues with compatible elements that achieve a youthful glow, the natural way! Your body's own process takes over from there to bring regeneration and renewal for your skin. You prevent or eliminate early signs of aged skin.
Natural Components of Eminence Red Currant
First, let's start with a few words about red currants, the bright red berries that contain juicy pulp for a host of health benefits. The highly concentrated nutrients from red currants offer immune protection, which promises to combat a variety of diseases of the heart, bone and skin. The secret lies in the antioxidants that fight free radials, which come into your body from outside pollutants and irritants. Vitamin C and B vitamins in red currants, along with iron, calcium, potassium, zinc and other minerals, work together to boost your immune function.
Eminence Red Currant
products are packed with these natural components to help your skin defeat the signs of aging. The
Eminence skin care line
includes Red Currant Balancing Concentrate, Red Currant Rapid Infusion Masque, Red Currant Mattifying Mist and Red Currant Protective Moisturizer SPF 30. These skin care remedies offer you protection against sun damage and any premature signs of aging. The ultra lightweight application of
Red Currant Protective Moisturizer SPF 30
protects the skin with moisturizing for normal to combination skin types. While guarding against harmful UV rays that pose skin disease dangers and early aging, the moisturizer also has a cooling and refreshing sensation when applied. And you also reduce the appearance of annoying breakouts of blemishes from powerful tea tree oil ingredients. Tea tree oil has been found to work as effectively as acne medications, only it does it naturally.
Take Advantage of Eminence Red Currant Today
The
Eminence Red Currant
protective moisturizer contains the exclusive Youth Shield Antioxidant Complex. This formula reduces and prevents aging signs with the natural antioxidants in red currant, elderflower and magnolia bark. Elderflower and magnolia bark also reduce skin inflammation. With antioxidant-rich vitamins and anti-inflammatory substances, your skin stays calm all day. The protective and regeneration process provides healthy results for everyone in the family. Start using
Eminence Red Currant
products early and take advantage of the natural ingredients to reverse the aging process for revitalized and young-looking skin!