Skin Spots 101: Eminence for Hyperpigmentation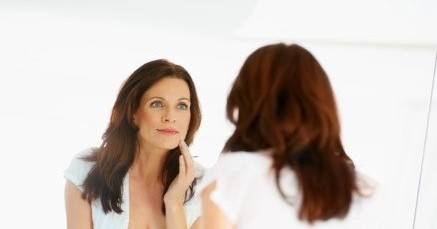 The frustration of seemingly untreatable patches, spots and discoloration on your skin actually has a remedy in
Eminence for hyperpigmentation
. Know that you're not alone if you suffer from this skin condition. Many people deal with the problem and have found organic skin care significantly improves their skin. You might even have tried various products and medications to no avail. One way to tackle the problem is through organic ingredients to help lighten the appearance of dark spots and protect your skin from further damage with natural antioxidants. Eminence organic skin care provides your skin with these natural ingredients, avoiding chemicals and other harmful substances that only contribute to the problem.
Eminence for Hyperpigmentation Reverses Discoloration
Hyperpigmentation causes darkened areas or patches on the skin. Bronzing areas of the skin often develop slowly as light to dark discoloration on the elbows, knuckles and knees and spreading. Hyperpigmentation affects people of all ethnic groups. It may occur most commonly during middle age, but happens to young people as well. The disorder involves the overproduction or excess amounts of melanocytes in skin tissue. Melanocytes produce melanin, which gives the skin its color. Overactive melanocytes may result naturally. Some people have a history of skin inflammation. Sun exposure, certain medications and some diseases may cause hyperpigmentation.
Eminence for hyperpigmentation
reverses, reduces or eliminates the discoloration. Some signs of hyperpigmentation may include liver spots or age spots. Although it's commonly believed this is part of the aging process, these spots actually come from too much exposure to the sun. Hormonal fluctuations, such as changes from pregnancy or thyroid dysfunction, can trigger darkened patches that are difficult to treat, but may go away over time. Symptoms of hyperpigmentation may occur from psoriasis, acne lesions or wounds. Skin fading appears as the skin regenerates, but it could take months or years to treat these spots and patches. Fortunately, you have a way to include
Eminence organic skin care
in your beauty supply to protect and enhance your skin.
Bright Skin Eminence for Hyperpigmentation
You can benefit from the Bright Skin Collection as part of the
Eminence for hyperpigmentation
line.
Bright Skin Cleanser
helps brighten the skin and reduce dark patches, age spots and discoloration. The cleanser works anywhere on your body for treatment of normal to dry skin, particularly prone to hyperpigmentation and an uneven complexion. The organic method of improving your skin features Natural Hydroquinone Alternative, made from African potato and tara tree to act as a brightening agent for a radiant and smooth appearance. The product also contains antioxidants, vitamins and minerals from natural extracts. Skin coloration is a problem you not only deal with, but also erase with the help of
Eminence for hyperpigmentation
.