Wake Up to a New Year and Skin with Fire Thorn Treatment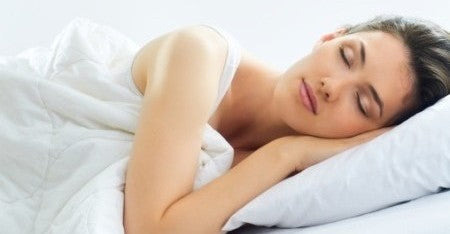 Expectant or new moms can welcome in the New Year and new baby with
Fire Thorn Treatment
. Worried about breakouts during pregnancy or stretch marks? The enriching and revitalizing cream soothes your skin and reverses irritation from the hormonal changes at this time. Organic skin care helps balance moisture levels, which you lose during pregnancy, to prevent or reduce stretch marks. While carrying your baby, your skin may become overly dry or dehydrated, which disrupts the skin renewal process and leads to breakouts. The overproduction of certain hormones often triggers blemishes because of an increase in oil produced by glands in your skin. You might hop at the chance to treat yourself with over-the-counter acne medication. These remedies often fall short because they contain chemicals that add to the dryness and breakouts of your skin.
Fire Thorn Treatment Helps Balance Hormonal Changes
Natural compounds in
Eminence organic skin care products
include natural fruit extracts, vitamins, firming agents, moisturizers and antioxidants to return your skin to its naturally beautiful appearance and baby soft skin. You get instant relief from the irritation that often accompanies pregnancy. The secret comes from the natural moisturizing of organic ingredients. Acne medications rely on drying effects, but natural substances enable your skin tissues to balance the moisture. You retain enough moisture for the proper balance while getting rid of excess oils and moisture that contribute to increased blemishes.
Fire Thorn Treatment
combats the negative effects of hormonal imbalances. The product also has natural ingredients known to successfully treat stretch marks. The fruit acids in the treatment have a healthy dose of vitamin A, which helps to erase the marks. Corn germ oil also nourishes the skin for the necessary moisture to avoid stretch marks. Moisturizing from grape seed oil, another stretch mark remedy, helps enrich your skin tissues naturally. You also get powerful protection from the antioxidants in the exclusive Biocomplex formula. These all-natural ingredients promote skin renewal for the regeneration process that returns healthy skin cells to your skin.
Firm Your Skin Using Fire Thorn Treatment
What's more, you'll find your skin becomes more beautiful and vibrant from the fire thorn oil in the
Fire Thorn Treatment
to tighten and firm your skin. Apply a thin layer to your cleansed skin with your fingertips. You can leave it on for five minutes or more. Then remove with a damp face cloth. Add a touch of Linden Calendula Treatment Cream to ensure a beautiful new look without blemishes or marks. Welcoming your new baby is difficult enough without having to worry about your problems. In this case, you can focus all your attention on baby and let Eminence take care of your skin with
Fire Thorn Treatment
.