Treat Painful Dry Skin on Your Face Organically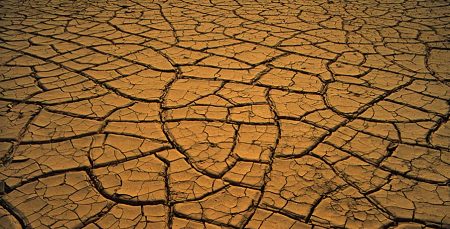 You don't have to put up with aggravating and uncomfortable skin conditions, such as painful dry skin on face or other debilitating issues. Organic skin care takes care of these problems and also sets your face free from irritants, pollutants and other harmful substances that trigger these skin problems in the first place. When you use organic products, your skin absorbs only natural ingredients that protect and improve your skin tissues. Only natural substances from herbs, fruit extract and other plant ingredients are used in organic skin care. That's why your skin improves so dramatically. The natural ingredients fit right into the natural chemistry of your skin. Your skin cells and tissues fight back against foreign substances because of the natural boost. At the same time, your skin experience renewal of new, healthy skin cells for a better look. While treating your dry skin problems, you also enhance the appearance of your skin for a beautiful, youthful look.
Treat Painful Dry Skin On Face
Non-organic, commercial skin care products are loaded with chemicals, which appear to treat a problem initially. But the chemicals are absorbed by your skin and cause skin irritation and more problems down the road. Chemicals used in skin care additives, preservatives, colors and fragrances wind up disrupting your healthy skin process. The chemicals often cause more dryness, which contributes to deeper and painful skin conditions. Old dried skin is left on the surface of your skin and prevents the development of new skin tissue. When you use skin care products with chemicals, you are creating skin problems and issues.
Coconut Age Corrective Moisturizer from Eminence
The natural boost from organic skin care treats painful dry skin on face issues as well as other skin problems to create wonderful skin and bring out beautiful features. You eliminate your dry skin and discover a whole new appearance underneath.
Coconut Age Corrective Moisturizer from Eminence
provides deep hydration and moisturizing to treat dry skin. The shea butter in the skin care product replenishes the skin moisture barrier and acts as an excellent emollient for your skin. The coconut moisturizer also contains the celebrated PhytoCellTec Swiss green apple stem cells, which promote elasticity and have been found in studies to reduce wrinkles. Coconut water provides balance and toning for the skin while coconut oil provides antioxidants that prevent skin damage. Eminence uses its Natural Retinol Alternative Complex, an alternative to retinol, which uses natural chicory root and tara tree to lift and tighten the skin.
Eminence Coconut Cream Masque
Eminence Coconut Cream Masque
nourishes and hydrates your skin with coconut oil, coconut milk and she butter. The product also contains Biocomplex, which includes antioxidant boosters from vitamins and minerals. The
Apricot Calendula Nourishing Cream
nourishes and revitalizes your skin to comfort and greatly improve dry, dehydrated and sensitive skin. The
moisturizing ingredients
make your skin look and feel better with a wonderful radiance.