The Beauty of Eminence Organics Mineral Cleansing Concentrate Ingredients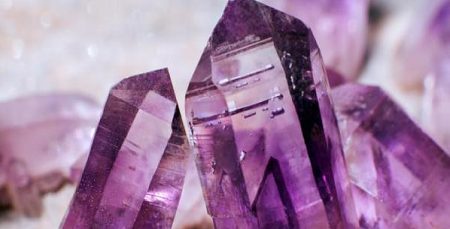 Banish blemishes with the powerful acne fighting properties in Eminence Organics
Mineral Cleansing Concentrate
ingredients. This gentle, low-foaming gel cleanser deep cleans and clears skin for oily and acne-prone skin types. The oilier your skin is, the higher the chances of an infection underneath the skin tend to occur; leading to breakouts. By using
Eminence's Mineral Cleanser,
you will notice an immediate improvement in your once blemished exterior. Only the highest quality ingredients found in Eminence's products reduce excess oils on the skin while also hydrating, calming and moisturizing your skin to heal it from the inside out. Such ingredients, like Ichthyol- a natural mineral from the earth, soothes dryness and assists in removing oil build-up to reveal a more matte and balanced finish. Lavender heals dry skin and restores moisture to keep your skin from feeling taut, dry or flaky.
Eminence Organics are Truly Organic
The beauty of
Eminence Organics'
products are they contain no harmful chemicals, preservatives, parabens, GMOs or phthalates, meaning the products you're applying on your skin are the most natural and pure ingredients nature can find. Since the country of
Hungary
considers GMO farming illegal, you can be rest assured the products you're placing on your skin are the best of the best. When you balance your skin with all natural ingredients, you are repairing your skin and balancing your skin's natural oil production instead of simply drying out your face with harsh ingredients. Many skin care companies prefer the use of cheap and harsh ingredients to kill acne to give you results without actually caring about nurturing their customer's skin.
Eminence
has the highest ethics and integrity when it comes to not only their farming practices, but the quality of ingredients they sell to their consumers. Regulated under some of the strictest standards from Demeter International and BioControl in Europe and USDA in America, the ingredients in their line of beauty products are none other than certified organic or Biodynamic.
Eminence Organics Mineral Cleansing for Sensitive Skin
Eminence Organics Mineral Cleansing Concentrat
e not only works well for those who suffer with acne, it is also a popular cleanser for those with sensitive skin and rosacea. The lavender oil found in this cleanser immediately calms and assists the epidermis in healing by increasing circulation. Just by its earthy scent, you'll immediately know this cleanser's ingredients came directly from nature. To use the cleanser, dilute a small amount into water and apply in circular motions on the face and neck area for 1-3 minutes, avoiding the eye area. Use a damp cloth to remove product and follow up with an application of your favorite toner. We recommend the
Lime Refresh Toniqu
e for acne prone skin types or the Soothing Chamomile Tonique for sensitive or rosacea prone skin types.