Flawless Finish with Eminence Yam & Pumpkin Enzyme Peel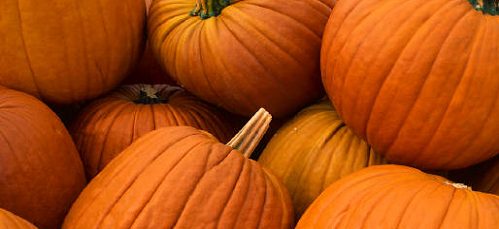 Thanksgiving and pumpkin season may be over, but that doesn't stop any of the users of
Eminence Yam & Pumpkin Enzyme Pee
l. Packed with high amounts of active ingredients, this refining peel works wonders for fighting the signs of aging and wrinkles while purifying the skin and removing impurities. A peel that also comes in 20% professional version, the 5% retail product significantly improves the look and feel of your skin in the comfort of your own home. Be your own esthetician with this chemical peel which contains the most potent acids such as glycolic acid, lactic acid, and pumpkin pulp puree which is rich in enzymes, beta-carotene, and amino acids. Together these highly effective acids improve cell turnover and remove dead skin cells to reveal a new, youthful and fresh appearance. Although these products are highly active, it is safe to use all all skin types except on active acne lesions. Each and all skin types benefit from the refining properties of the Yam & Pumpkin Enzyme Peel.
Acids in the Yam & Pumpkin Enzyme Peel
Glycolic acid, found in a variety of concentrations, is extremely useful in exfoliating the stratum corneum, the skin's outer layer. It has been found to reduce wrinkles, acne scarring, hyperpigmentation and a variety of other skin conditions including seborrheic keratosis, hyperkeratosis and actinic keratosis. Lactic acid acts as a skin brightener. Found naturally in a variety of foods such as milk, lactic acid effectively eats away at dead skin cells and causes a rapid increase in cellular turnover. It has also been found to contain anti-bacterial properties. These acids have pH levels (on the side of acid) which is what causes the chemical exfoliation.
Application of Eminence Organics Yam & Pumpkin Peel & Soothing Chamomile Toner
To use Eminence's
Yam & Pumpkin Enzyme Peel 5%
, Apply a thin layer of product over clean and dry face and neck with a fan applicator brush. Avoid the eye area or active acne lesions. Allow to remain on the skin for 10–15 minutes. Gently massage with fingertips to loosen dead skin cells. In the case of excessive stinging or irritation, remove product quickly and immediately using a towel soaked in cool water or tea. Follow with cotton pads soaked in the
Soothing Chamomile Toniqu
e to deactivate the product. Rinse again with towels soaked in cool water. For use as a bi-weekly treatment at home in conjunction with professional in–spa enzyme peel treatments. An application of
Sun Defense Minerals #0 Translucent
to finish is highly recommended with peeling products. The importance of using
Eminence Organics
Soothing Chamomile Tonique
in conjunction with the Yam & Pumpkin Peel is that it acts as a deactivator. It causes the pH balance of the peel to normalize back to the skin's normal pH level. The
Soothing Chamomile Tonique
acts as a deactivator for all glycolic, lactic and other enzyme peels. Because of the highly exfoliating properties of the
Yam & Pumpkin Enzyme Peel
, it is imperative to protect your skin following the treatment. Because new and fresh skin is extremely vulnerable to the sun and to UV damage, keep your skin looking it's best with an application of SPF. The
SPF Sun Defense mineral powders
provide a flawless foundation coverage for those who's skin may appear red directly following the peel as well as SPF 30 protection. Whatever season it is, make sure to go home with your very own chemical peel,
Eminence's Yam & Pumpkin Enzyme Peel
for beautiful, healthy, and flawless skin.