Sugar Scrub Naturally Heals for Smooth Skin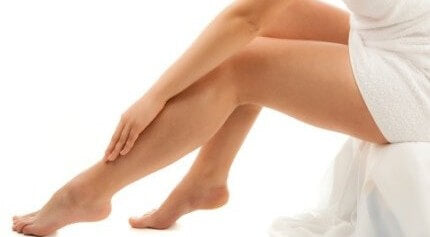 A natural
sugar scrub
brings you smooth skin for a gorgeous appearance that lasts. When dealing with elements that dry your skin, gentle scrubbing helps eliminate and relieve the flaking and itching from dryness. Sugar ingredients in a scrub have an advantage over other scrubs because they contain natural alpha hydroxy acids, which don't dry the skin. The natural acids have emollient properties that smooth and soothe the skin. The sugar granules also work to gently exfoliate your skin without doing harm. Natural sugar granules also don't clog up the pores, making them ideal for people with certain skin disorders. Having eczema or psoriasis often makes it difficult to cleanse and exfoliate the skin. But the sugar granules are so soft, they help to cleanse the skin with natural healing powers. The sugar elements can also be used on sensitive skin for scrubbing.
Rid Your Skin and Body of Dry Tissue with a Pleasing Sugar Scrub
The gentleness of the sugar granules allows you to use the scrub as often as you like. A scrub depends on your own type of skin. Some people might prefer body scrubbing once a week. Others do it more often. Whatever works at removing debris from your skin is the best technique for you. A
sugar scrub
is usually your best bet at getting rid of dead skin cells and dry tissue to help you on your way to beautiful, glowing skin. The sugar granules also help to moisturize your skin. They don't draw out moisture as other types of scrubs can do. Instead, the sugar helps draw in moisture and even restores needed hydration to your skin during the dry season. The gentle action of this organic scrub is ideal for people who want to cleanse their skin without worrying about harmful abrasive action.
Sugar Scrub and Body Oil Will Restore Your Smooth Skin
If you're looking for beautiful, glowing skin along with the soft healing of an oil massage, the
Body Retreat Gift Set
is just for you. Along with the hydrating and restorative powers of
Coconut Sugar Scrub
, the set also contains the comforting application of
Apricot Body Oil
. The coconut scrub gives you skin radiance all over your body while the healing oils soften and smooth your skin for a healthy, natural appearance. Apricots contain some of the strongest nutrients and vitamins of any fruit to naturally heal and brighten your skin. It's a great combination for cleansing and healing your skin for that youthful glow.
Natural Sugar Scrub Works Wonders with Healing Body Oil
The
sugar scrub
in the set includes the hydrating properties of virgin coconut oil to prevent damage from dryness. The exfoliating powers come from the raw sugar cane granules with alpha hydroxy acids for the smooth look. Comfrey aids in bringing moisture to your skin while cucumber revitalizes and tones your skin. The apricot kernel oil in the body oil provides your tissues with vitamins A, C and E to soften and improve skin elasticity and suppleness. Grape seed oil and jojoba oil add to the nourishment, moisturizing and rejuvenation of the body oil. Add to that the nutrient-rich seabuckthorn and pomegranate seed oils, and you have the beautifying results of a natural
sugar scrub
and healing body oil.