Skin Brightening for a Beautiful, Clear Complexion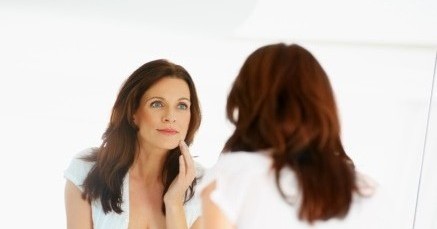 A
skin brightening
glow can be yours with a young-looking appearance. People of all ages deal with dark spots and darkened patches of skin. They also benefit from nutrient-rich organic skin care.
Citrus & Kale Potent C+E Serum
and
Citrus & Kale Potent C+E Masque
are among the Eminence products that achieve firmer skin through powerful vitamins. Those dark or reddened skin areas on your skin can result from sun damage or a condition called
hyperpigmentation
. Many people have this disorder, which is usually harmless. The problems that stem from it, however, can increase those spots on your skin. Age spots are common because of the condition. Larger areas of darkened skin can also result from hormonal changes because of an overproduction of melanin. Melanin normally produces the color of your skin through deposits.
Hyperpigmentation
, however, accelerates the process. So your skin suffers from discolored spots and patches.
Prevent or Reverse Development of Dark Spots and Blemishes with Skin Brightening
Tanning from the sun can intensify the areas that are already affected by
hyperpigmentation
or hormonal changes. Too much exposure to the sun intensifies the problem, leaving dark spots or darkened patches on the skin. Acne scars may also become darkened after blemishes clear up. You can take protective measures, but
skin brightening
actually helps to prevent and reverse the process. Organic skin care products contain all-natural substances to work with your skin and lighten the spots and patches, which eventually fade away by matching up with your normal skin color. By all means, take precautions when you venture outside by wearing sunscreen or cosmetics that contain sun protection. Ask your dermatologists about the best skin care approaches for your skin type or condition. But you can take that extra step to make your appearance fabulously beautiful and young looking. The
Citrus & Kale Potent C+E Serum
has an effective combination of vitamins C and E for a fast absorbing, anti-aging remedy. Like the
Citrus & Kale Potent C+E Masque
, it has been shown to reduce damage from free radicals by nearly 50 percent in hours! The super serum has been specially formulated to prevent the free radicals that attempt to damage your skin cells. This too often is what results in those fine lines, wrinkles and dark spots. The serum will reduce the lines and wrinkles, brighten those dark spots, clarify and even your complexion, and prevent inflammation for naturally calm skin.
Skin Brightening Brings Back that Beautiful Glow
The
skin brightening
works so incredibly that customers constantly rave about the results, pointing out they "get complimented" every time they use it. Others note that using the serum with the masque makes their "skin glow beautifully." It's not uncommon to hear customers proclaim the
Citrus & Kale Potent C+E Masque
is "the best masque ever." What's even better is that it leaves your face feeling soft and smooth. The serum and masque are also great to use during the wintertime when your skin is vulnerable to dryness. No longer do you have to deal with those dark spots from
hyperpigmentation
, age spots, lines and wrinkles. You now have
skin brightening
remedies from Eminence.