Simple Three-Step Beauty Treatment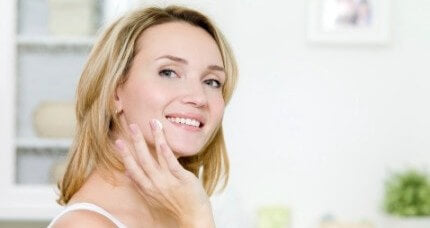 How about a simple
three-step beauty
treatment that changes your appearance forever! It can be that easy with natural assistance from berries and proteins. Release your inner beauty for outer satisfaction and enjoyment. The three-step process centers on the powerful antioxidants from arctic plants and berries. These berries include cloudberry seed, arctic meadowsweet, juniper sprouts and arctic roseroot. Your skin benefits from the essential vitamins and minerals that result in ageless beauty! Your skin awakens with the splendor nature intended. Your beauty was always there.
Eminence organic skin care
just brings it out with natural substances that provide a new, wonderful glow to your skin and appearance. What's more, the process works on all skin types, but is especially appealing to sensitive skin. No worries about outside elements or chemicals that only interfere with your skin. Enjoy the natural elements from this natural peel and peptide system.
Three-Step Beauty Proteins and Peptides
The
Arctic Berry Peel & Peptide Illuminating System
uses the healing powers of arctic berries with the inclusive peptides, proteins that boost your skin cells to provide you with never-ending youthful skin. Step one involves the wonderful Arctic Berry Enzyme Exfoliant. Along with ingredients from arctic plants and berries, the exfoliant boosts your
three-step beauty
treatment with natural acids that contain antioxidants to improve the appearance of your skin and reduce wrinkles. Vitamins, minerals and omega-3 fatty acids enrich your skin's moisture with lingonberry seed oil while hibiscus seed extract gives a fuller quality to your appearance with improved skin elasticity. Meanwhile, the papaya enzymes and ground wild cherry bark exfoliate your skin for the ultimate beauty enhancement. Nature also moves into place with gotu-kola stem cells that heighten your skin's hydration levels. Now it's time for the Arctic Berry Advanced Peel Activator MA10 for step two. To boost the healing ingredients of arctic plants, berries and natural extracts, the activator also provides you with Actiwhite, an exclusive formula that contains powerful antioxidants to protect your skin from outside damage. Actiwhite also restores that natural luminosity to your skin by enriching the skin cells. Improve your skin tone and elasticity for firmer, stronger skin with gardenia stem cells for another natural boost. You'll most likely start feeling one with nature already. But, more importantly, you'll notice the natural beauty springing out from within.
Inner Radiance from Three-Step Beauty Process
The simple
three-step beauty
process then moves onto step three with the application of
Arctic Berry Peptide Radiance Cream
. This cream contains all the benefits of the exfoliant and activator, but also provides your skin with natural peptides. These natural compounds from amino acids help bond your skin tissues for firmer results and beauty. Peptides have gained popularity from skin care manufacturers for their complex actions to improve the skin. But Eminence takes a completely organic approach by using peptides from gardenia stem cells, yellow plum extract and hibiscus seeds. Plant extracts in the cream also reduce any appearance of redness. The final step gives you that radiant glow as promised. It's that simple! Just enhance your appearance with inner beauty through the
three-step beauty
treatment from Eminence.