Selecting the Best from Eminence Authorized Retailers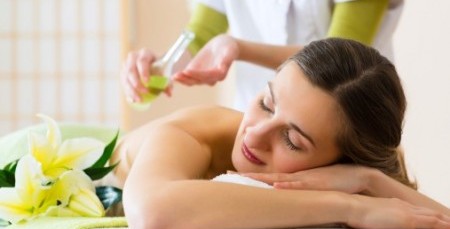 Shopping for natural cosmetics involves selecting
Eminence authorized retailers
for the truly organic skin care products. Some brands might offer all-natural ingredients or organic features, but none can compare to the reliability and purity of Eminence. The record stands alone. Eminence has been far ahead of all other manufacturers and distributors of skin care products with its focus on green concerns for more than a half-century. Even before environmental issues became a concern to the public worldwide,
Eminence Organic Skin Care
made certain its harvesting of ingredients was done in a completely natural manner in accordance with the ecosystem. Skin care items were also carefully made and packaged without artificial additives or synthetic formulas. Knowing how the beautiful women of Hungary had maintained a vibrant glow on their faces for centuries, the organic company stuck strictly to making its products the all-natural way from the Hungarian farmlands.
Eminence Authorized Retailers Know Principles
The procedure hasn't changed over the years, except growers and technicians have figured out new ways to keep and develop products in their natural form. Formulas are used with the freshest fruit extracts and plant sources. No chemicals are ever used in the growing process or when hand-mixing and hand-making these products.
Eminence authorized retailers
know this and practice the same principles in their spas, salons and stores. Eminence, for example, goes to the degree of packing its products in recyclable materials. The company also encourages sellers to keep the areas in their establishments environmentally sound, using ecologically safe materials in all their practices. Dealers even receive certificates of recognition for following these Earth-friendly procedures. Retailers also receive frequent information on programs that follow the organic and environmental factors involved in keeping Eminence the world's premier manufacturer of organic skin care products. Sellers are only too happy to keep up with the latest information on purely organic skin care. Consumers and clients usually find this out first-hand. Many customers praise
Eminence products
after getting advice from spa professionals or therapists about the newest organic skin care items. Eminence retailers and spa therapists will often encourage customers and clients to use Eminence. That's because they've discovered the wonders of these products themselves. And many customers and clients ask the professionals how their own skin is so flawless. It's easy, the Eminence people will tell them. They use Eminence! Customer reviews often describe how the consumers first became aware of Eminence during visits to spas and salons.
Benefits of Eminence Authorized Retailers
Eminence authorized retailers
aren't surprised when customers ask about their products after seeing such wonderful improvements to their complexions. Whether getting a spa treatment somewhere during a vacation or trying out a product, it's quite common for customers to desire the same products that miraculously changed their appearance! One such product that often gets recommendations by the pros is
Strawberry Rhubarb Dermafoliant
, used by spa professionals and celebrities alike. The rice-based exfoliant contains natural strawberry ingredients for cleansing that brightens the skin and shrinks pores. Rhubarb has the ascorbic acid ingredients to protect your skin and fight against skin damage. All skin types see the benefits of this and other products from
Eminence authorized retailers
.