Relax with a Refreshing Body Retreat Scrub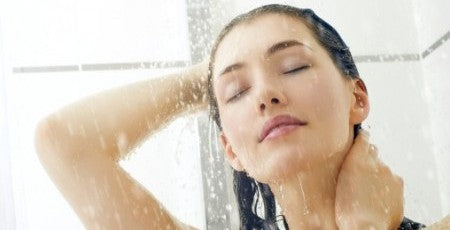 A
body retreat scrub
with healing oils will restore your skin's radiance for a healthy, younger-looking glow. Sugar scrubs are gentle to the skin while providing non-abrasive exfoliating effects to smooth and soften your skin. Sugar scrubs, especially those from
Eminence Organic Skin Care
, can be done as often as you like because of the all-natural ingredients. The raw sugar cane granules are rich in natural alpha hydroxy acids for a mild and kind nature to tender skin. Yet, these granules are effective enough to rid your skin of dirt, excess oil and debris to quickly cleanse your skin tissue. The fresh cleanliness that results will restore your skin to its natural glow. Sugar also helps keep your skin moisturized because it doesn't draw moisture out like many other scrubs. You get cleansed skin along with the natural hydration to balance the natural oils in your tissue.
Body Retreat Scrub Gently Rinses Away Dried Skin Cells for Health
Exfoliating with a sugar scrub also keeps away the blemishes and breakouts. Cleansing with commercial skin care products doesn't do enough to remove all dead skin cells and excessive oils.
Sugar scrubs wash away those dried skin cells so new skin develops for proper regeneration. With a natural
body retreat scrub
, your skin stays clean enough with the unclogging of pores for the healthy skin renewal process.
Organic sugar scrubs
work for all skin types, so that makes exfoliating perfect for your particular type. You will see the difference in how your skin looks following a cleansing and you can adjust your skin care routine accordingly. Because you don't have to worry about how often to use a sugar scrub, you can have one once, twice or however many times a week. Just make sure it's the best pattern for your type of skin. Many people prefer a weekly sugar scrub. Sugar scrubs work best during a shower. Rinse your skin with your favorite body wash, then apply the sugar scrub to your wet skin, massaging in circular motions throughout your body. Follow an exfoliation and scrub with the application of an essential healing oil. The oils penetrate your skin quickly and more effectively because the massaging helps increase circulation throughout your body. Essential oils also have the ability to improve all areas in your body with cell rejuvenation. They have anti-inflammatory effects that are carried through your bloodstream.
Magnificent Glow with a Body Retreat Scrub and Healing Oils
A
body retreat scrub
and essential oil application works as wonderful skin and body care. Add a magnificent glow to your skin with the
Body Retreat Gift Set
. It will bring a luxurious feeling and appearance to your skin with
Coconut Sugar Scrub
and
Apricot Body Oil
. The raw sugar cane granules in the sugar scrub are assisted by virgin coconut oil, cucumber and comfrey to hydrate, revitalize and tone your skin. Apricot kernel oil from the body oil contains vitamins to soften your skin while improving suppleness and skin elasticity. Oils also include jojoba oil, grape seed oil and pomegranate seed oil for antioxidants, nourishment and moisturizing. Want that refreshed feeling and beautiful appearance? Try a
body retreat scrub
followed by healing oils.