Reduce Wrinkles with Bearberry Eye Repair Cream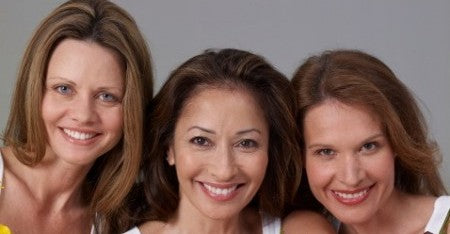 One way to defeat those unexpected aging signs around the eyes is through
Bearberry Eye Repair Cream
. You might have noticed the first signs of lines or wrinkles around the eye area. You can take care of that and brighten your skin immediately. Bearberry extract is rich in antioxidants to protect your skin from everyday damage due to sun exposure or irritants. The extract also contains components that brighten your skin. The bioactive ingredients in the eye repair cream hydrate and nourish the delicate tissue around the eyes to reduce premature aging signs in the eye contour area. The cream has wonderful results for all skin types, especially sensitive skin. Clinically proven research has shown a decrease in wrinkle depth by up to 40 percent after use!
Bearberry Eye Repair Cream Brightens Glow
Along with bearberry extract, the amazing cream also provides improved skin radiance through parsley seed extract and more healthful antioxidants through the red clover extract. You receive the additional value of eyebright to firm and brighten your skin as well as calming and toning from hop extract. Get rid of those first signs of aging around your eyes with the all-natural ingredients of
Bearberry Eye Repair Cream
. There's a reason eyes are the windows to the soul. With those beaming, bright eyes, you'll find a whole new glow and vibrant appearance for your entire face. The benefits of the eye repair cream just make you feel that much better for a new look to those around you! The purely organic ingredients in
Eminence products
go a long way to bring back your natural, youthful looks. Eminence plays a huge role in keeping your skin young and beautiful. You play a part, too, in your everyday lifestyle. First, limit your exposure to the sun. You can feel comfortable when wearing organic skin care products that include elements to fight skin damage from sun exposure. It helps you avoid the lines and age spots caused by the sun's rays over time. Wearing sunglasses helps you to avoid squinting, which can create wrinkles. Drink plenty of water and fresh fruit juice throughout the day to keep your skin hydrated. Get enough sleep to avoid the effects of fatigue during the day. Avoid smoking and excessive alcohol intake, which can damage your skin by interfering with your normal blood circulation.
Protect the Eye Area with Bearberry Eye Repair Cream
Bearberry Eye Repair Cream
and other all-natural products from Eminance help you along with antioxidants. Vitamins, particularly vitamin C, contain powerful antioxidants to fight off free radicals. The free radicals get into your skin through pollutants and irritants to rob your skin and bloodstream of oxygen. Antioxidants destroy these free radicals. It helps to have these allies in skin care preparations. Eminence uses only natural, chemical-free moisturizers for effective hydration. Herbal and fruit extracts help to nourish your skin and remove the redness or puffiness for skin revitalization. So don't wait for the unnecessary age signs to begin or take care of them as soon as they pop up.
Bearberry Eye Repair Cream
will keep the area around your eyes wrinkle-free and bring a whole new brightness to your appearance!