Pucker Up for Valentine's Day with Kissable Lips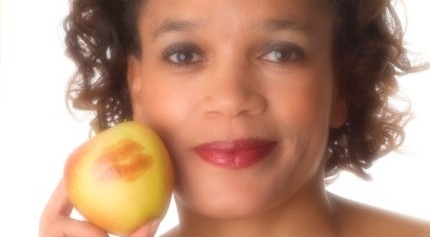 It's the most important day to share your kissable lips with the person you love. And your lips are the center of attention when it comes to makeup on Valentine's Day or any day. You need to give your full attention to your lips because they are often neglected. Why? Often, you just use lipstick or balm and then forget about it. But your lips remain a valuable feature to your face. What's more, lips are very sensitive with a thin layer of skin and need extra care. Treat your lips the same way you would sensitive skin. Then enjoy the new look and feel you have toward them on a romantic day or evening.
One way to keep your lips hydrated for a natural texture is through shea butter. Many Eminence products, including lip care items, contain the natural ingredient that works far better than petroleum, which can actually damage your skin. Shea butter also provides your lips with smoother skin that lasts longer than unnatural ingredients.
Kissable Lips Have Real Scents from Nature
You can't go wrong with naturally scented products from an organic skin care line for kissable lips. Many top brands scent their skin care products with artificial or synthetic online casino additives to improve fragrance. These harsh additions only harm your skin and give you brief aromas. Use real scents from organic items that contain fruit or plant sources for aroma.
The same goes to boost the effects on your lips. Some products include harsh ingredients that attempt to plump or swell the lips to make them look bigger. This can cause inflammation and irritation to your lips. Natural plumpers that use only nature's ingredients add softness to your lips by building collagen production naturally. Organic skin care products often include peptides that stimulate the collagen you can lose as you age. They help heal aging skin while providing a new glow and feel to your lips.
Lip liner helps define your lips following the application of lipstick. Lip liner avoids visible signs around the lips if your gloss comes off. You can also use shimmer with natural ingredients for fuller lips.
Exfoliate to Improve Your Kissable Lips
Here's a trick many people swear by to remove dried or dead skin tissue for brightened lips. Use a toothbrush to gently exfoliate your kissable lips. Exfoliate them once a week or whenever you exfoliate. It helps before applying a gentle lip balm.
Finally, you can enhance that true fullness to your lips with the Eminence three-step approach from Lip Trio. This gives you a simplified treatment for hydration, stimulation and refinement to the lip area. The orange and lemon peel, along with the pineapple enzyme, in Citrus Enzyme Lip Exfoliator get rid of dry tissue and produce fineness to the lip lines.
Voluptuous and Kissable Lips on Heart Day
Lip Comfort and Plumping Masque contains calming and moisturizing shea butter and avocado oil that penetrate naturally into your lips for softness and fullness with increased collagen production. Citrus Lip Balm features shea butter and sunflower seed oil for maximum hydration followed by a romantic sheen. The plumping action will give you voluptuous and kissable lips for a wonderful day!